Time Warner Deal Skeptics Keep Shares 19% Below AT&T Terms
by
Discount highlights regulatory risks to $85.4 billion deal

U.S. Senator Leahy calls for judiciary committee hearings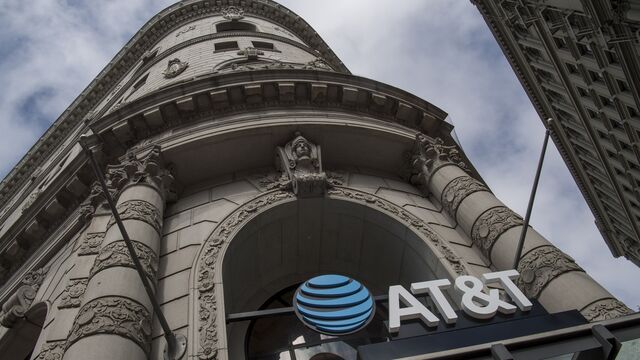 Time Warner Inc.'s 19 percent discount to AT&T Inc.'s buyout offer highlights the scrutiny the $85.4 billion deal will face with U.S. regulators and the difficulty investors have believing it will get done.
Time Warner fell 3.1 percent $86.74 at the close in New York, finishing well below the $107.50-a-share in cash and stock that AT&T has agreed to pay for the owner of HBO and the Warner Bros. studio. AT&T fell 1.7 percent to $36.86.

Investors "expect bad things to happen in Washington," said Roger Entner, an analyst with Recon Analytics LLC. "Investors are skeptical of the deal being consummated."
Politicians and competitors have already raised concerns. Republican presidential candidate Donald Trump said over the weekend he'd try to block the deal if elected. Democrats including Senator Tim Kaine of Virginia, Hillary Clinton's running mate, said on NBC's "Meet the Press' that he shared "concerns and questions" raised by fellow Senator Al Franken, Democrat of Minnesota.
Vermont Democrat Patrick Leahy, the ranking member of the Senate Judiciary Committee, said the panel should hold hearings "without delay."
"This proposed massive consolidation of distribution and content raises potentially serious questions about competition, consumer choice, and privacy across the media, cable TV, wireless and broadband industries," Leahy said Monday in a statement. Antitrust regulators "must also carefully consider whether it will benefit consumers in Vermont and across America."
While AT&T and Time Warner don't directly compete with each other, critics of the deal say it would concentrate too much power over the media industry, since AT&T is already the biggest provider of pay-TV service in the country. In all, the telecom giant has more than 100 million customers subscribing to its pay-TV, mobile phone and broadband services.
Both 21st Century Fox Inc., which tried to buy Time Warner two years ago, and Walt Disney Co. said in separate statements the deal should be fully vetted by the government.
See deal list for the biggest media mergers of the past decade
"A deal of this size and scope, and the impact it will have on consumers, should receive the highest level of regulatory scrutiny," Fox said.
AT&T agreed to buy Time Warner on Oct. 22 for a combination of cash and stock. The deal is worth $108.7 billion including the assumption of Time Warner's debt and cash.
While scrutiny of mergers falls to the U.S. Justice Department, the Federal Communications Commission could also weigh in, especially since Time Warner has a broadcast TV license in Atlanta that would be transferred to AT&T.
In their press release announcing the deal and in follow-up conference calls, Time Warner and AT&T promised benefits to consumers.
"Joining forces with AT&T will allow us to innovate even more quickly and create more value for consumers along with all our distribution and marketing partners, and allow us to build on a track record of creative and financial excellence that is second to none in our industry," Jeff Bewkes, Time Warner's chief executive officer, said in the statement.
Before it's here, it's on the Bloomberg Terminal.
LEARN MORE