Studio 1.0: Kevin Systrom Opens Up About Instagram's Life at Facebook
The photo-sharing app's co-founder discusses his relationship with Mark Zuckerberg, and more.
By
Welcome to season five of Bloomberg Studio 1.0,  a show where we talk to the biggest influencers in technology and media about who they are, how they got there and where they're going next. 
This week we're bringing you the story of Kevin Systrom, co-founder and CEO of Instagram. I talked to Systrom about his life before Instagram -- how he turned down a job from Mark Zuckerberg when he was still in college, and how he shared a desk with Jack Dorsey as an intern at Odeo, which was the startup that became Twitter. I also asked him what life's been like since Instagram got acquired by Facebook. Did Zuckerberg live up to his promise to let Systrom and his team work independently? What has Systrom learned from working with Zuckerberg?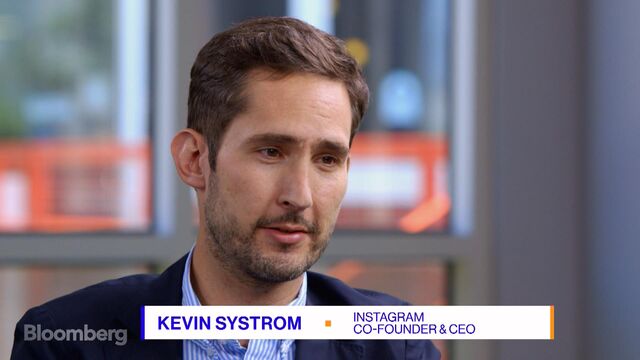 Watch the full interview above to find out. And be sure to subscribe to Bloomberg Studio 1.0 on iTunes to get the audio of each episode delivered straight to your phone. You can also listen to the show below on SoundCloud. 
(
Corrects to note that Systrom worked with Dorsey at Odeo.
)
Before it's here, it's on the Bloomberg Terminal.
LEARN MORE