markets
Saudi Arabia Proposes Rates for Debut International Bond Sale
By and
Kingdom sets price guidance for five-, 10- and 30-year bonds

Funds raised to help bridge budget deficit after oil's plunge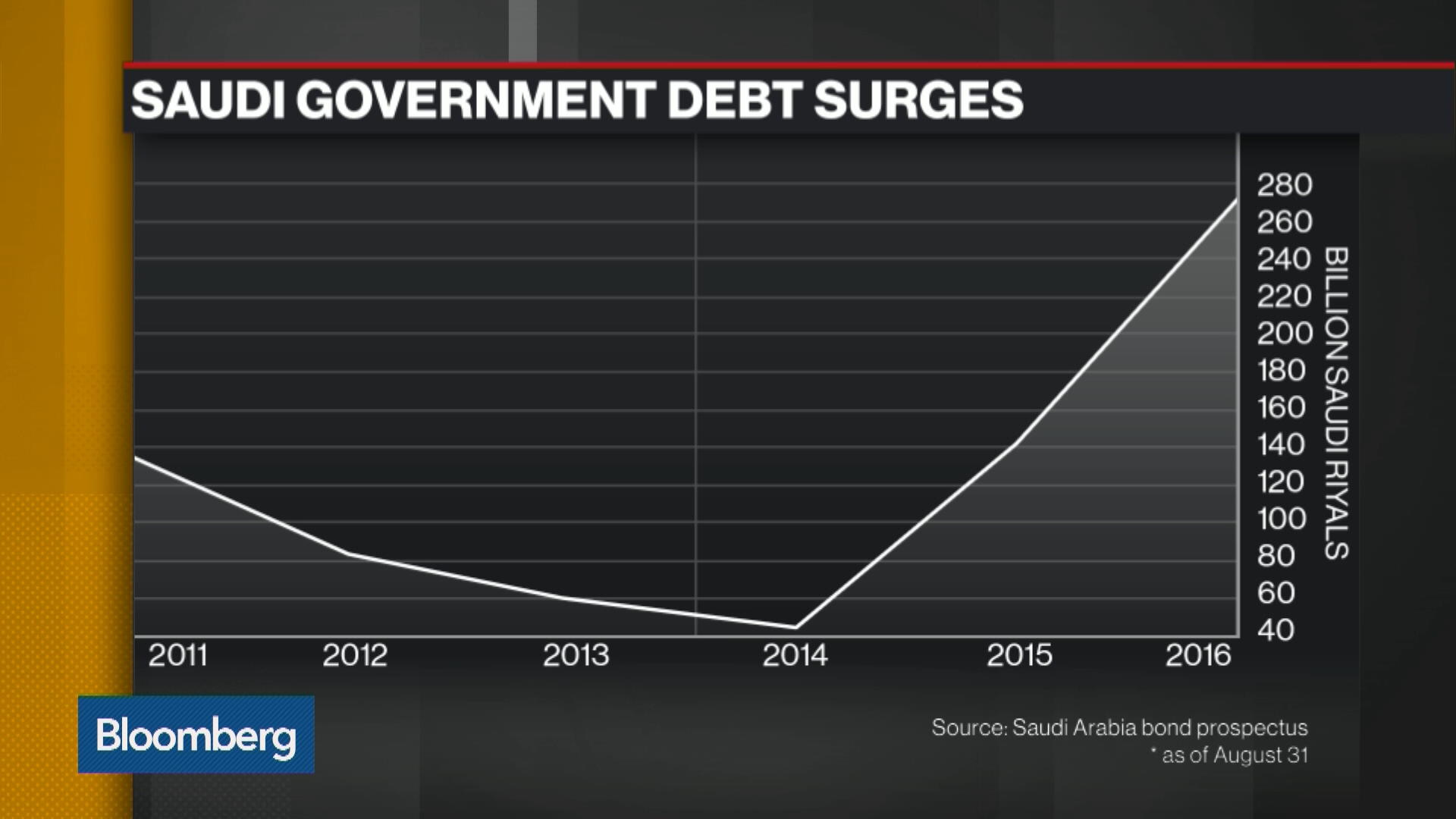 Saudi Arabia told investors how much it's willing to pay on its debut international bond to help finance a budget deficit that ballooned to the widest in more than two decades as oil prices collapsed, according to people familiar with the matter.
The government aims to sell dollar-denominated bonds due in five years for about 160 basis points over similar maturity U.S. Treasuries, 10-year notes at a spread of 185 basis points and 30-year securities at 235 basis points, the people said, asking not to be identified because the information is private. The proposed pricing is about 60 basis points higher than Qatar's similar maturity bonds as of Tuesday.

Saudi Arabia, which relies on income from crude to fund public expenditure, has cut subsidies, wages and spending to reduce its budget shortfall, which grew to $97 billion last year, or 15 percent of economic output, the widest since 1991. The nation, which carries an A1 rating at Moody's Investors Service, the fifth-highest investment grade, may raise at least $10 billion from the sale, people familiar with the matter said last month. Saudi Arabia's offering will be priced on Wednesday.
"The pricing looks attractive compared with Qatar," said Abdul Kadir Hussain, the head of fixed income asset management at Arqaam Capital Ltd. in Dubai. "Saudi Arabia's focus seems to be size, but that said, I wouldn't be surprised to see pricing tighten from current levels."
Higher Rates
The guidance compares with a spread of 102 basis points for Qatar's five-year dollar bonds over similar-maturity Treasuries on Tuesday, 125 basis points on its 10-year notes and 174 basis points on 30-year securities, according to data compiled by Bloomberg. Qatar is rated Aa2 at Moody's, two notches higher than Saudi Arabia.
Abu Dhabi's five-year bonds traded at a spread of 75 basis points over Treasuries.
Saudi Arabia is following peers from the six-nation Gulf Cooperation Council into the international bond market, where sales soared to a record $48 billion this year even before Saudi Arabia's offering. Qatar sold $9 billion in May, a Middle East record, the emirate of Abu Dhabi raised $5 billion in April, while Oman issued $4.5 billion this year. The GCC is home to about 30 percent of the world's proven oil reserves, and most governments in the region rely on income from crude sales to fund public spending.
Saudi Debt
Of the $73 billion Saudi Arabia borrowed since the start of last year, the kingdom raised $63 billion from monthly sales of local currency debt as of August. The riyal offerings and a drop in deposits have tightened liquidity at Saudi banks, prompting lenders to raise rates they charge one another for loans.
The three-month Saudi Interbank Offered Rate, has climbed for 15 straight months, more than trebling to 2.386 percent on Tuesday, the highest level in more than seven years, according to data compiled by Bloomberg.
"There is much more funding needed in the pipeline," said Angelo Rossetto, a trader at GMSA Investments Ltd. in London, who is planning to bid for the bonds. "It will attract a lot of orders which is what they want in order to launch a successful inaugural issue."
Citigroup Inc., HSBC Holdings Plc and JPMorgan Chase & Co. are joint global coordinators for the deal. Bank of China Ltd., BNP Paribas SA, Deutsche Bank AG, Goldman Sachs Group Inc., Morgan Stanley, Mitsubishi UFJ Financial Group Inc. and NCB Capital are also helping manage the issue.
Watch Next: Higgins: Saudi Bonds A Risk That Maybe Worth Considering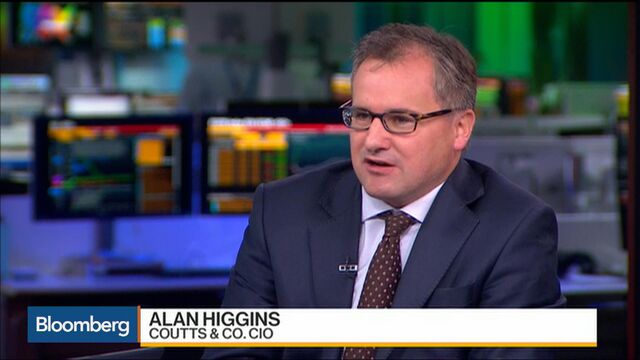 — With assistance by Lisa Loray, and Lyubov Pronina
Before it's here, it's on the Bloomberg Terminal.
LEARN MORE