HSBC: A Global Trade Slowdown Is a Reason to Buy Gold
by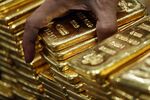 Analysts at HSBC Group Inc. are telling clients that gold may be about to have another shining moment, as the precious metal's status as a safe haven asset could boost prices, given the prospect of a looming downward shift in globalization.
The firm's Chief Precious Metals Analyst James Steel says in a note published on Friday that "demand for gold is often stimulated by the same factors that fan protectionist and populist sentiment" and that "abrupt declines in cross border trade, investment and immigration, the dislocation of global economic policies, and a beggar-thy-neighbor approach to trade is almost tailor-made for higher gold prices."
Wall Street and Washington have grown more concerned about the future of global trade in recent weeks. Analysts from Bank of America Merrill Lynch warned that "events show nations are becoming less willing to cooperate, more willing to contest." Meanwhile, U.S. Treasury Secretary Jack Lew recently sought to launch a robust defense of globalization, arguing that efforts to boost trade, combined with a more equitable distribution of the fruits of economic growth, are key to ensuring U.S. prosperity.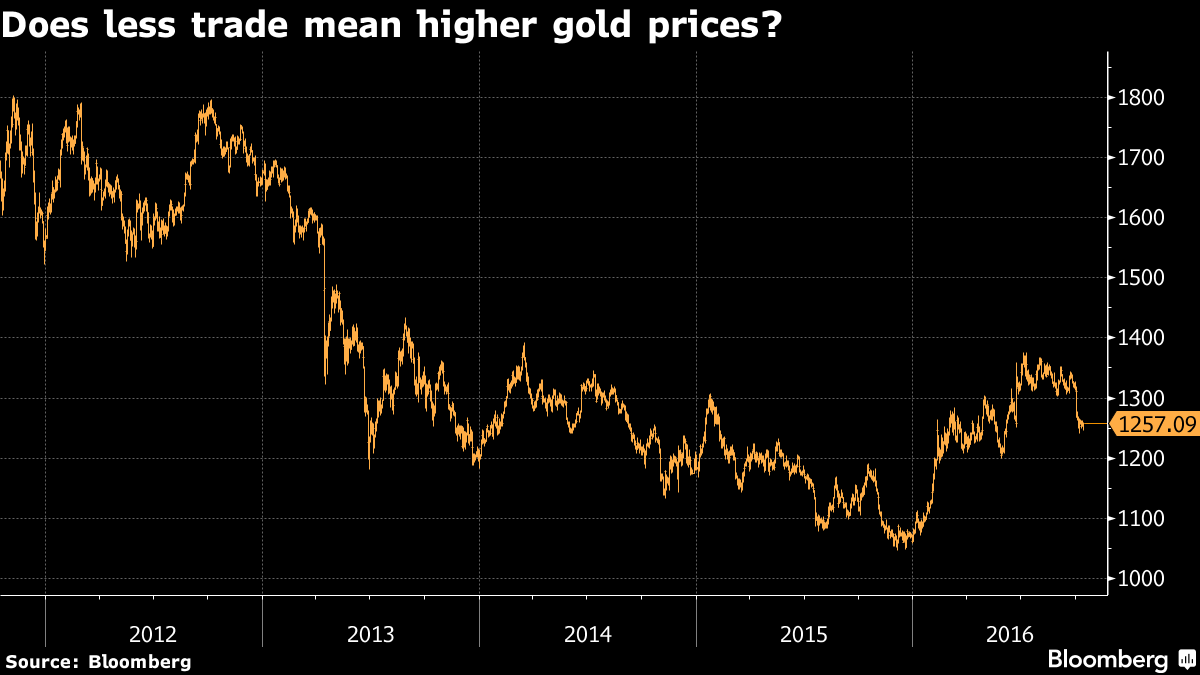 Steel argues that if these de-globalization trends continue, gold will be a good investment. He writes that "gold prices tend to rise during periods of contraction in world trade," while pointing out that the World Trade Organization cut back its expectations for global trade this year to a mere 1.7 percent, compared with its 2.8 percent projection in April.
Gold is currently trading at $1,255 an ounce as of 10:55 a.m. in New York, and Steel says he grows more cautious above $1,400, citing the prospect of higher U.S. rates, a stronger dollar, and a slowdown in physical demand.
While Republican presidential candidate Donald Trump is considered to be more 'protectionist and populist' than Hillary Clinton, Steel says both candidates are bullish for gold. "She favors addressing income inequality with incremental changes on tax and spending policies. But her spending proposals are mostly offset by proposed tax increases, with little impact on the federal budget deficit." He adds, "This is gold-bullish, but not on the scale of Mr. Trump's agenda."
Before it's here, it's on the Bloomberg Terminal.
LEARN MORE