How a Lisbon Startup Helps Speed You Through JFK and Heathrow
If you've shown your passport checking in, why do you have to show it at border control?
By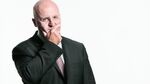 While researching video surveillance at a government lab in Lisbon, Miguel Leitmann and Bento Correia saw commercial potential in technologies they were developing. The two founded Vision-Box, which helped create Portugal's first biometric, chip-equipped passports and, later, electronic kiosks and gate systems using facial recognition that help travelers move quickly through immigration and customs. The company's e-gates and kiosks are being used at New York's JFK, London's Heathrow, and more than 70 other airports. Chief Executive Officer Leitmann discusses the company's ambitions. —As told to Joao Lima
One of our pilot systems was in Faro, in southern Portugal. A very high-profile U.K. politician went there to play golf and used the e-gates. He said, "I won't leave the country until I talk with the company that made this technology." That led to a pilot project in Manchester and was our springboard for the European and worldwide markets.
In the U.S. we've deployed 500 to 600 units. There it's a kiosk, not a gate, but it's the same software we have in Europe.

After Manchester, we installed about 60 or 70 systems at five or six airports from 2010 to about 2013. Then we got a nine-year agreement with the U.K. border force, at all the borders in the U.K.: airports, seaports, and the Channel Tunnel.
Our challenge has never been growth in terms of selling new systems. We have more opportunities and more projects than we can handle. It's just picking the ones that are really interesting and provide us with the direction we need to grow the company.
So far, we've mainly been active in a tiny part of travel: border control. We want to move up- and downstream in the passenger experience. Working with governments and police, we check travel documents, passports, Interpol blacklists. If we can do this at the e-gate, why can't we do it away from those doors?
If you've shown your passport checking in, why do you have to show it at border control? You could do it when you check in at home so on your journey you wouldn't have to queue all the time. At baggage drop, security checks, border control, and boarding, you can be identified by your face.
Many companies have approached us with attractive offers. With an investment from [private equity firm] Keensight, we've signaled to the market that we want to be independent. Keensight helps us raise cash to do anything we need in terms of technology or acquiring other companies. An IPO is our dream, maybe in two or three years.
Before it's here, it's on the Bloomberg Terminal.
LEARN MORE