Obama Says Trump 'Pumps Himself Up by Putting Other People Down'
By
At Chicago fundraiser, president raises tape for first time

Cites Trump's earlier remarks on immigrants, disabled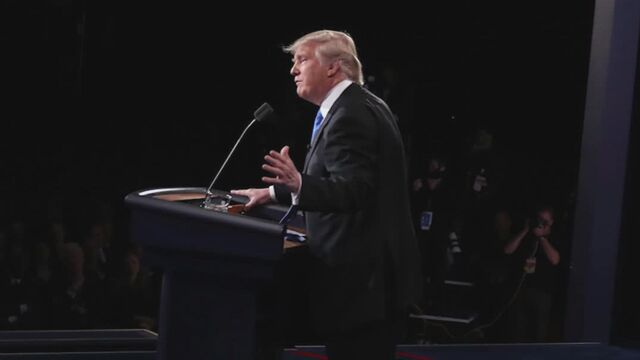 President Barack Obama said Donald Trump's vulgar comments about women offer additional evidence of why the Republican candidate isn't fit to be his successor in the White House.
"It tells you that he's insecure enough that he pumps himself up by putting other people down,'' Obama said Sunday at a Chicago fundraiser for U.S. Senate candidate Tammy Duckworth. "It tells you he doesn't care much for the basic values of civility or respect."
In his first public comment since the Friday release of a 2005 video in which Trump boasted about groping women, Obama linked the comments to others made by the Republican in the course of the campaign: "Demeaning women, degrading women, but also minorities, immigrants, people of other faiths, mocking the disabled."
Obama's comments came after Vice President Joe Biden said Saturday in a Twitter message that the Republican presidential nominee's conduct was worse than simply lewd. "The words are demeaning,'' Biden wrote.  "Such behavior is an abuse of power. It's not lewd. It's sexual assault.''
Trump, in a videotaped message hours after the video surfaced Friday, said: "I said it. I was wrong. And I apologize."
The apology didn't stop several top Republicans from pulling their endorsements and calling on Trump to quit the race. Trump said in a series of Twitter messages over the weekend that he is getting "tremendous support'' and wouldn't end his candidacy. Later on Sunday, he's due to debate Democratic candidate Hillary Clinton for the second time.
Obama is scheduled to do more campaigning for Clinton this week, with trips to North Carolina and Ohio. He's repeatedly called Trump "unfit'' for the presidency, and has challenged Republican leaders about their support for their nominee. After Trump's disparaging comments about the Muslim parents of a slain American soldier in July, Obama said Republican leaders' repeated denunciations of Trump's statements "ring hollow'' if they continue to endorse him.
Before it's here, it's on the Bloomberg Terminal.
LEARN MORE