Pence, Kaine Set Record for Running-Mate Debate Mentions: Chart
By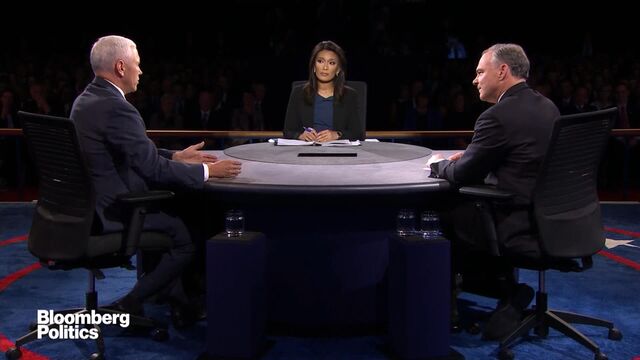 U.S. vice-presidential candidates Republican Mike Pence and Democrat Tim Kaine mentioned their running mates by name more than any other vice-presidential debaters since the events began in 1976. The record underscores the personality-dominated nature of the 2016 contest and the tall task of representing two universally known -- and unpopular -- presidential nominees. With their only debate in the books, Pence and Kaine each head to Pennsylvania on Wednesday to campaign in the key battleground state ahead of the Nov. 8 election.
—With Bloomberg Politics contributor Adam Tiouririne.
Before it's here, it's on the Bloomberg Terminal.
LEARN MORE