markets
Italy's $5.6 Billion Sale of 50-Year Bonds Beats Peers' in 2016
By
Country taps ultra-long end of debt curve for first time

Timing of securities sale 'is almost perfect': DZ Bank's Lenz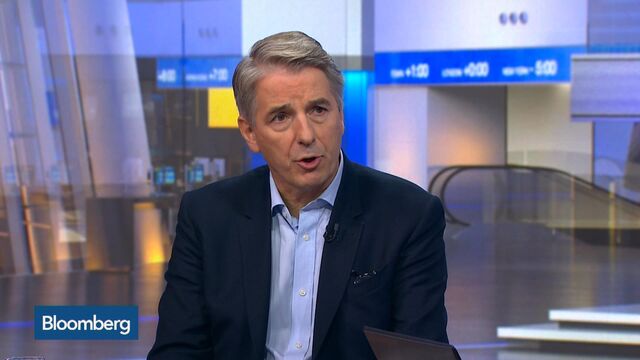 Investors looked past Italy's pending constitutional referendum and whether it threatens Prime Minister Matteo Renzi's political future to buy 50-year government bonds, the nation's longest-term debt ever.
Italy sold five billion euros ($5.6 billion) of the securities, exceeding deals by Spain and France this year for similar-maturity bonds, according to a person familiar with the matter, who's not authorized to speak publicly and asked not to be identified. That contrasted with two- to three-billion-euro estimates analysts made before the sale began.

The country becomes the latest in Europe to issue super-long bonds this year, following debt agencies in Belgium, France, Ireland and Spain taking advantage of historically low interest rates made possible by the European Central Bank's 1.7 trillion-euro stimulus program. The ECB, whose asset purchases run to at least March 2017, has acquired more than 500 billion euros of debt just from the Italian, Spanish and French governments.
Even though Italy's 50-year securities won't be eligible for the ECB's asset-purchase program, given their duration is longer than the program's 30-year limit, they are benefiting from its extraordinary suppression of borrowing costs.
Italy sold the debt at a spread of 52 basis points, or 0.52 percentage point, above its 2047 securities, the person familiar with the matter said. That's 2.85 percent for the half-century bond, a yield the country couldn't get investors to pay even for three-month bills close to the height of the euro crisis about five years ago.
"It seems very reasonable for agencies to increase duration and come up with ultra-long new bonds," said Daniel Lenz, a market strategist at DZ Bank AG in Frankfurt. "For Italy, the timing of the new 50-year bond is almost perfect given the low yield level as well as the upcoming political risks."
Renzi's Career
The nation's bonds underperformed their Spanish counterparts after Renzi earlier this year staked his political career on the approval of the referendum to alter the constitution, set for Dec. 4. While the premier has since refused to be drawn into a promise to quit, Finance Minister Pier Carlo Padoan said Monday that a rejection of the overhaul would convey the idea that the government's reform drive is being stopped and would harm confidence.
Italy's 30-year bond yields were little changed at 2.33 percent as of 4:32 p.m. London time, having earlier reached an almost two-week high of 2.35 percent. The yield jumped eight basis points Monday. The price of the 2.7 percent security due in March 2047 was 108.368 percent of face value.
Ultra-Long Trend
"There seems to be sufficient demand for this kind of bond," DZ Bank's Lenz said, even with the shaky political backdrop. For Italy to "place such a long maturity in the market and to also increase the duration of the whole portfolio" is a success, he said.
The yield premium investors demand to hold Italian 10-year securities over similar-maturity Spanish bonds was little changed at 33 basis points from Monday, matching its highest closing level since October 2014.
Before it's here, it's on the Bloomberg Terminal.
LEARN MORE