U.K.'s Mobile Habit Keeps Facebook's Advertisers Interested
By
Facebook's head of Northern Europe discusses Brexit's impact

U.K. is most developed mobile commerce market in Europe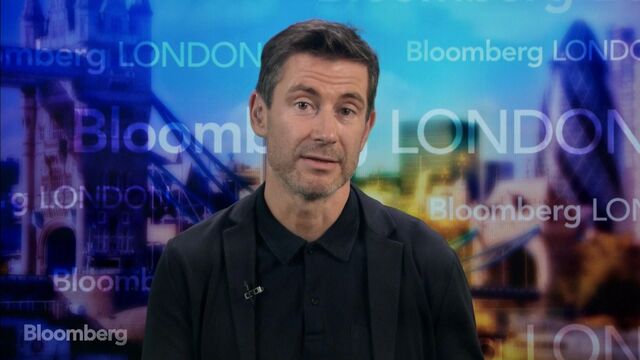 The U.K.'s addiction to mobile apps is drawing advertiser interest to Facebook Inc., helping counter concerns about the nation's exit from the European Union, according to a top European executive of the social media giant.
"In the next 35 minutes over a million pounds ($1.16 million) is going to be spent through mobile" in the U.K., said Steve Hatch, Facebook Inc.'s head of Northern Europe, in an interview Tuesday with Bloomberg TV's Caroline Hyde. "The market opportunity that mobile represents in the growth of commerce just in the U.K. is pretty substantial." he said., citing projections for mobile spending at 50 billion pounds by 2020.
Hatch said that while Facebook will be closely watching the next two years of Brexit discussions, he's reassuring clients that the world's biggest social network remains focused on its U.K. business and the innovation that's going on there, including virtual reality and Aquila, the company's unmanned aircraft. With 90 percent of its users on mobile, the U.K. is well suited for advertisers looking to connect in the targeted way that mobile allows, he said.
More than four-fifths of Facebook's advertising revenue came from mobile in the second quarter, largely fueled by video and expanded ads on its photo-sharing app, Instagram. The company has yet to make money from Messenger or Whatsapp, leaving room for growth as in-app advertising gains momentum.
"There are 300 million people that are connected to at least one British business here in the U.K., so the opportunity to think maybe a little less about borders and boundaries and a little more about audience and opportunity seems to be something that's really resonating," he said.
Before it's here, it's on the Bloomberg Terminal.
LEARN MORE