business
Harvard Endowment's CEO Search Said to Consider Two Candidates
By
Columbia, Rockefeller University CIOs said to be on list

Harvard $37.6 billion fund seeks leader after Blyth resigned
Harvard University's search for the new leader of its $37.6 billion endowment, the biggest in higher education, is considering at least two candidates.
N.P. 'Narv' Narvekar, who runs Columbia University's $9.6 billion endowment, is one of the candidates, according to a person familiar with the matter, who asked not to be identified because the information is private. Another is Amy Falls, the chief investment officer of Rockefeller University and a member of Harvard's endowment investment committee, according to The Wall Street Journal, which also reported Narvekar's candidacy. The newspaper didn't identify its source.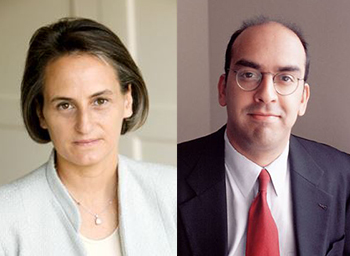 Narvekar declined to comment and referred calls to Columbia's press office. Falls didn't immediately return a call and e-mail seeking comment. Harvard declined to comment. Narvekar was a possible candidate in 2014, when Jane Mendillo departed the CEO post, but removed his name from consideration, according to the person.
The board overseeing Harvard Management Co., which manages the endowment, meets on Thursday and is expected to make a recommendation, according to a person familiar with the matter. The search began after Stephen Blyth, who was promoted to the top spot in January last year, resigned for personal reasons in July. He had previously taken a undisclosed medical leave in May.
For a quick look at endowments, click here
HMC has seen a succession of CEOs and has struggled to match the performance of its rivals. In the decade through June 2015, the university's annual average return was 7.6 percent, compared with 10 percent at Yale University. The endowment is expected to release returns for fiscal 2016 next week.
Before it's here, it's on the Bloomberg Terminal.
LEARN MORE