Mylan CEO to Be Grilled by Congress Over EpiPen Price Surge
By
House Oversight hearing scheduled for Sept. 21 in Washington

FDA official says agency aware cost is excessive for some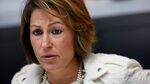 Mylan NV's chief executive officer will make a very different trip to Washington next week, years after she helped successfully lobby for expanded use of the company's EpiPen allergy shot.
CEO Heather Bresch is scheduled to appear before the U.S. House Committee on Oversight and Government Reform on Sept. 21, when members will question her about how the company raised the price of the life-saving injection to $600 for a two-pack, from $57 a shot when it took over sales of the product in 2007.
"There is justified outrage from families and schools across the country struggling to afford the high cost of EpiPens," committee Chairman Jason Chaffetz, a Republican from Utah, said in a joint statement announcing the hearing with Democratic Representative Elijah Cummings of Maryland.
Nina Devlin, a spokeswoman for Mylan, confirmed Bresch will testify. Bresch is the daughter of Senator Joe Manchin, a Democrat from West Virginia. She helped lead the company's lobbying efforts to have schools carry EpiPen for students with allergies. Mylan is run from Canonsburg, Pennsylvania.
Mylan shares rose less than 1 percent to $41.30 at 11:03 a.m. in New York. The company's stock is down 15 percent since Aug. 19, when lawmakers began scrutinizing EpiPen prices.

The panel will also hear from Douglas Throckmorton, a deputy director at the Food and Drug Administration's Center for Drug Evaluation and Research, or CDER. Lawmakers have questioned the agency about delays in approving a competing generic to Mylan's shot.
In a blog post Wednesday, Janet Woodcock, the director of CDER, said that the agency didn't regulate drug prices, but had a role in bringing generics to market speedily and was working with drugmakers to get alternatives to market.
"Sometimes, when medications become prohibitively expensive, some people lose access to a potentially life-saving treatment," Woodcock said. "Anaphylaxis is a condition some people can't avoid, but cost should not be the reason someone cannot access care."
The House hearing is just one of the inquiries Mylan is facing in Washington. The Senate Permanent Select Subcommittee on Investigations has opened a preliminary inquiry, and Mylan has also received questions from the Senate Special Committee on Aging.
Senate Judiciary Chairman Chuck Grassley said last week Mylan's seven-page response to his questions about the price hikes was insufficient. Democratic presidential nominee Hillary Clinton has also weighed in with a plan to combat significant price increases on prescription drugs.
Before it's here, it's on the Bloomberg Terminal.
LEARN MORE