Crops Would Eclipse Drugs at Bayer After Monsanto Deal: Chart
by

The balance seems to be shifting at Bayer AG. By buying Monsanto Co., the German company would see its crop-science unit surpass pharmaceuticals in sales. The health-care business generated about 44 percent of sales last year, more than any other Bayer division.
Watch Next: Will Bayer's $56.5 Billion Offer Woo Monsanto?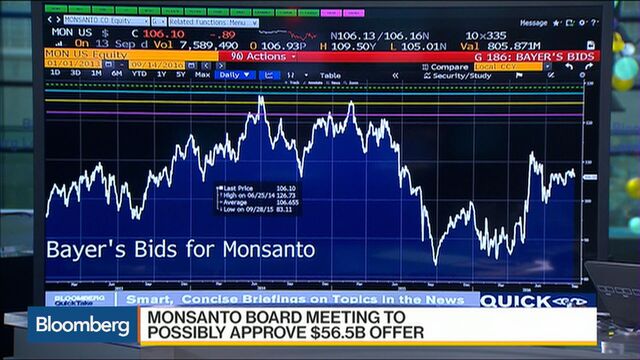 Before it's here, it's on the Bloomberg Terminal.
LEARN MORE