Boeing CEO Sees Way to Build Two New Jets Without Breaking Bank
by
Research and development costs to peak this year: Muilenburg

Max 10 and middle-of-market airplanes on the drawing board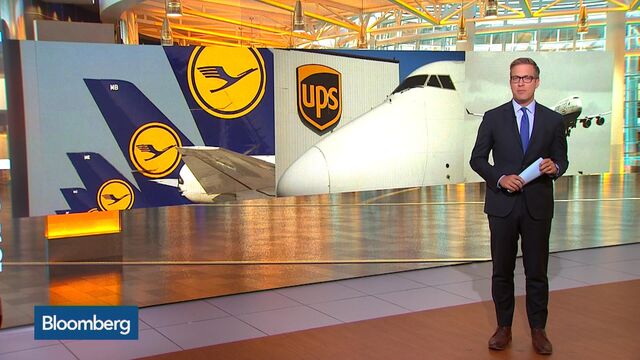 Boeing Co. Chief Executive Officer Dennis Muilenburg says he can add two more jetliners to an already bulging product-development effort without causing spending to soar over the next five years.
The U.S. planemaker is deep in talks with customers over ways to fill the gap in its offerings between the narrow-body 737 and wide-body 787 Dreamliner families, as Airbus Group SE grabs sales with the A321neo jet. Talks are focused on two potential planes: the so-called Max 10, a stretched version of the largest 737 model that could reach the market by decade's end, and the first of a family of mid-range jets to debut about five years later.
"We could potentially do both," Muilenburg said Wednesday at a Morgan Stanley conference, noting that sticking with its current portfolio is also an option. "We're looking across all of those scenarios. We don't see any of those changing our R&D and capex profile over the five-year time period because of the timing."
Keeping new airplane spending in check is crucial for Boeing, which is finally breaking even on the 787 Dreamliner after a decade of production and about $30 billion in deferred costs. The Chicago-based company's research and development spending should peak this year, Muilenburg said, as Boeing starts to make the first 787-10, prepares for the 737 Max's debut next year and finalizes design for the 777X, which is targeted for a 2020 market entry.
Cash Challenges
Since he took over as chief executive last year, Muilenburg has sought to improve efficiency within Boeing's sprawling factories and through its supply chain. Raising profit margins to the "mid-teens" by decade's end would give the aerospace company the means to invest in products while still handing over a cash bounty to shareholders.
But Boeing could be hard-pressed to hit cash-flow targets as it counts on the 787 Dreamliner and higher narrow-body output to offset lower production rates for the 777 and the costs of developing the initial 777X, David Strauss, an analyst at UBS Group AG, said in a Sept. 12 report. He estimates the 777X will burn $7 billion to $8 billion prior to initial delivery in 2020.
"We think BA cash generation will come through below expectations as 787 progress is offset by initial 777X investment, tougher pricing in the backlog, pension, customer advances and cash taxes," Strauss wrote.
'Viable Option'
Muilenburg is confident Boeing could develop a new narrow-body quickly and without much strain on its resources if there is sufficient interest from airlines and lessors. The new model, dubbed the Max 10, would enter service by 2019 or 2020 and be a "relatively minor development program," he said.
"That's a viable option and a potential opportunity for us in the marketplace," Muilenburg added. "We're thinking through the business case right now, talking with customers."
Bloomberg reported Sept. 8 that Boeing and CFM, the engine maker for the Max, have focused in recent weeks on a simple redesign of the 737 that would approach the range and capacity offered by Airbus's hot-selling A321neo.
The new, longer jet would need a relatively uncomplicated new landing gear and would benefit from a performance upgrade that increases the thrust of the Leap-1B engines developed for the latest 737 models. Boeing also is studying a more extensive revamp of the aircraft that would use a larger engine created for Airbus by CFM, which is a venture of General Electric Co. and Safran SA.
The engineering and design work on the proposed models would come as Boeing wraps up the most intensive planning for the planes already in its new-product pipeline.
"I like the sequencing," Muilenburg said. "If we need to, we can do a Max stretch or a middle-of-market airplane or both and they would feather in very nicely and give us a nice, stable R&D profile."
Before it's here, it's on the Bloomberg Terminal.
LEARN MORE