markets
Bayer-Monsanto Combination Likely Too Big in U.S. Cottonseed
By
U.S. data show both companies had about 58% of market in 2016

Monsanto faced similar concerns after acquisition 9 years ago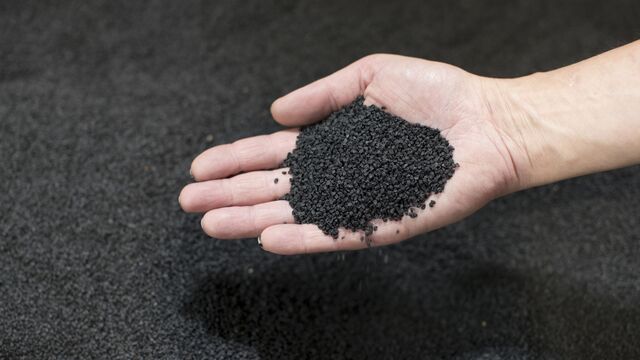 Bayer AG's plan to acquire Monsanto Co. is likely to spur U.S. regulators to demand the sale of some cottonseed assets to alleviate concerns that the $66 billion deal could hurt competition in one of the country's largest row crops.
U.S. government data shows the companies had about 58 percent of U.S. cottonseed sales this year, down from 70 percent last year, which means it's almost certainly an area they'll have to address. Monsanto Chief Executive Officer Hugh Grant said Wednesday on a conference call to discuss the deal with analysts that there's "very little overlap" with Bayer. The German company declined to discuss which assets might need to be sold in order to get regulatory approval.
Monsanto became the largest U.S. cottonseed company in 2007 with its purchase of Delta & Pine Land Co. for $1.6 billion. To satisfy antitrust concerns, St. Louis-based Monsanto agreed at the time to sell its Stoneville Pedigree Seed unit, which had 12 percent of U.S. cottonseed sales, to Bayer for $310 million. It also agreed to divest its smaller NexGen cottonseed brand.

After those asset sales, Monsanto had 51 percent of U.S. cottonseed sales and Bayer 41 percent, according to government data at the time. This year, Monsanto's Deltapine brand had 33 percent of the market, an increase of 2 percentage points from last year, according to a U.S. Department of Agriculture report published Wednesday. Bayer's Fibermax and Stoneville brands combined for 25 percent, tumbling from nearly 39 percent a year earlier.
Cottonseed, canola seed and glufosinate herbicide assets, with sales totaling about $1.2 billion, may need to be divested, analysts at Sanford C. Bernstein & Co. said in a note Wednesday. The deal also faces conglomerate antitrust issues, a U.S. national security review and a U.S. Senate hearing on the ongoing wave of agriculture consolidation, Bernstein said. Syngenta AG earlier this year agreed to be acquired by China National Chemical Corp., while Dow Chemical Co. and DuPont Co. agreed to merge in December.
"We expect significant antitrust and political hurdles and assign 50 percent probability of deal completion," the Bernstein analysts, led by Jeremy Redenius, said. "The market seems to agree."
Monsanto rose 0.6 percent to $106.76 at the close in New York on Tuesday, 17 percent below the deal price of $128 a share.
Syngenta is ready to buy assets divested in the merger, including cotton and vegetable seeds, Chief Financial Officer John Ramsay told dealReporter in July.
Cottonseed generated $523 million of sales at Monsanto last year, about 3.5 percent of the company's total revenue, according to data compiled by Bloomberg. Bayer, which doesn't break down seed revenue by crop, had 1.27 billion euros ($1.43 billion) of seed sales in 2015. Monsanto's seed sales totaled $10.2 billion.
Before it's here, it's on the Bloomberg Terminal.
LEARN MORE