Trudeau Should Make Up Mind on Bombardier Aid, Quebec Says
By and
Provincial finance minister sees less urgency for federal help

'But it's still very important to send a signal,' Leitao adds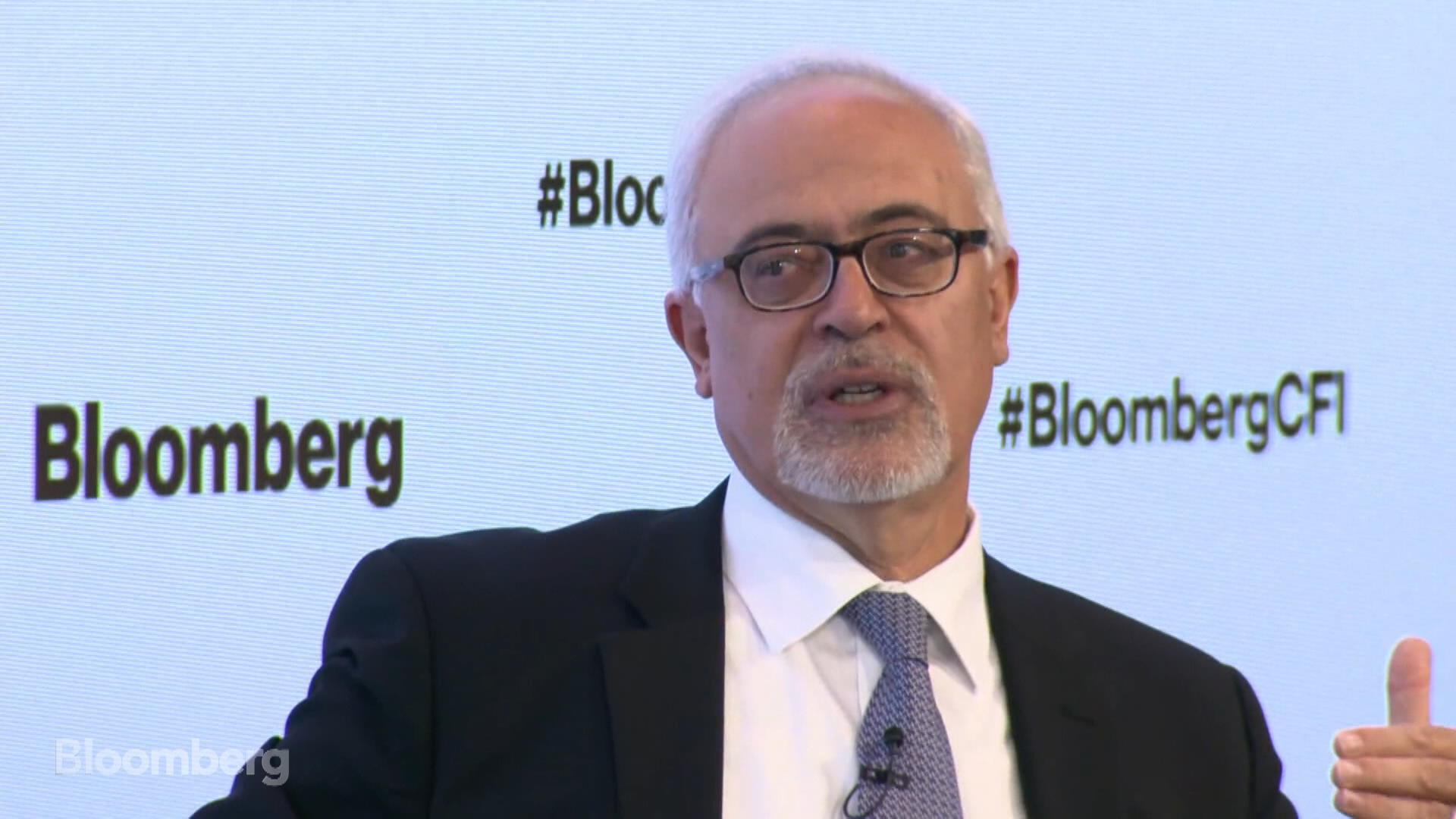 Canadian government officials should "make up their minds" on a financial aid request by struggling aircraft maker Bombardier Inc., Quebec Finance Minister Carlos Leitao says.
Quebec announced an aid package for the C Series program late last year, which helped stabilize the Montreal-based company and allowed it to secure sales for the jet, including to Delta Air Lines Inc., Leitao said at the Bloomberg Canadian Fixed Income Conference in New York. Quebec finalized the deal in June.
Bombardier also sought federal help late last year, though Prime Minister Justin Trudeau's government has since sought corporate-governance concessions in exchange for any aid package. Bombardier and the federal government remain locked in a standoff over the matter. Leitao says federal funding would allow the company to start developing new products.
"We keep telling them they should make up their minds at some point," Leitao said, praising the C Series jet as Canada's foremost research-and-development project. A federal investment would allow Bombardier to invest in a new project entirely, he added in a separate interview.
"The C Series is great but they have to start replenishing the new product pipeline. This is what a potential investment by the federal government would allow them to achieve," Leitao said.
'Contradictory Signal'
Trudeau's government had proposed a plan that would see it and Quebec invest in the overall company, not just the C Series program, and to dismantle the dual-class share structure that allows the founding Beaudoin and Bombardier families to control the company with only a minority ownership stake. Along with a share sale, the plan would have raised $3 billion for the company, but Bombardier has resisted any changes that would give up family control.
The company's stock has rebounded this year on the back of C Series sales and Quebec aid, with the share price up about 45 percent in 2016 -- far outpacing the S&P/TSX Composite Index gains of 10.5 percent over the same period. Still, Leitao called for Trudeau to announce aid or close the door to the possibility.
"There's less urgency to do something like that, but it's still very important to send a signal. Are they going to do it or not?" he said. "The federal government may or may not participate, that's their choice. But at least make up your mind."
Leitao declined to speculate about a deadline for a federal decision. "The uncertainty sends a contradictory signal," he said. "The federal government could have good reasons not to participate -- but just say so. Otherwise people will start wondering if they know something that the market doesn't know. It's important that they make a decision."
Philip Proulx, a spokesman for federal Innovation Minister Navdeep Bains, who is leading talks with Bombardier on behalf of Trudeau's government, declined to comment directly on whether a decision on the aid request is imminent.
"We want to be part of the solution to help set the company up for long term success," Proulx said by e-mail. "That is why we continue to be engaged with the company. For us, the priority is to ensure good quality jobs, R&D investments and head office remains in Canada."