Linde, Praxair Said to End Talks on Concern Over Munich Role
By , , and
Deal would have created biggest industrial gas supplier

Disagreements end all-stock merger worth more than $30 billion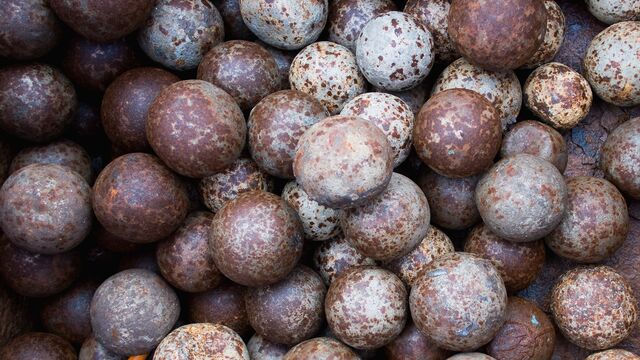 Linde AG and Praxair Inc. ended talks to create the world's largest supplier of industrial gases over the German company's concerns that jobs and operations would be cut at its Munich headquarters, people familiar with the matter said.
The companies had agreed to broad terms and management roles, people with knowledge of the matter said Monday, asking not to be identified as the information is private. They planned to base the holding company for the combined entity in Europe, with the operational center in Praxair's hometown of Danbury, Connecticut, the people said. Linde asked for guarantees to base certain operations and jobs at its Munich headquarters, the people said. Talks between the CEOs broke down over that issue, they said.
Linde shares fell 7.9 percent to 137.15 euros at 11:15 a.m in Frankfurt, giving it a market value of 25.5 billion euros ($28.6 billion). Praxair fell 2.6 percent on Friday to $117.41 in New York.
Linde and Praxair had been in talks since mid-August about a merger that people familiar with the situation at the time said would have been an all-stock deal and may have been valued at more than $30 billion. The tie-up would have been the biggest deal so far in a wave of consolidation triggered by French rival Air Liquide SA's takeover this year of Airgas Inc. for $13 billion including debt.

The transaction would have attracted scrutiny from antitrust regulators after Air Liquide, which counts refineries, soda bottlers and welders among its customers, bought Airgas of the U.S. That left only four major suppliers, including Praxair, Linde and Air Products & Chemicals Inc.
European Headquarters
During the ensuing weeks since August, Linde and Praxair had agreed that Praxair Chief Executive Officer Stephen Angel would run the combined company, with Linde Chairman Wolfgang Reitzle holding the same title and Linde CEO Wolfgang Buechele as president, the people said. The chief financial officer would have come from Praxair.
The deal also met opposition from some Linde executives and labor representatives, according to people familiar with the matter. Linde Chief Financial Officer Georg Denoke had some concerns about the deal, according to people familiar with the matter.
The discussions were for an almost 50-50 split of ownership in the new company and equal board representation, the people said. The companies aimed for more than $1 billion in annual synergies, they said.
The sticking points proved too much to overcome. Preliminary discussions about a combination have ended, according to statements from the companies Monday. While the strategic rationale of a merger "has been principally confirmed," the companies didn't come to an agreement on governance issues, Linde said in a regulatory filing.
Business Overlap

A spokesman for Linde declined to comment beyond the press release, while a representative for Praxair couldn't be immediately reached for comment outside U.S. business hours.
"The overlap of businesses was so big that they would've had to divest a lot," Metzler analyst Lars Hettche said by phone. "I was surprised that they pulled out as soon as this though." Talks may have broken down over a "question of power" including the location of the headquarters, he said.
In a historical twist, the tie-up would have reunited the U.S. industrial gas business with the German company it created more than a century ago. Praxair was started in 1907 by Carl von Linde, a pioneer in refrigeration who helped found the company that bears his name. The firm emerged from the Union Carbide group as an independent business in 1992.
Slow Demand
Linde CEO Buechele has been cutting costs after a move into supplying gases to treat chronic illnesses such as asthma failed to offset slowing demand among industrial customers. Joining with Praxair may have helped overcome investors' concerns about Linde in an industry where returns are steady yet growth is limited.
Now, management will be under pressure to convince shareholders of Linde's standalone prospects, especially as its annual profit margin of about 12.27 percent lags behind Praxair's 22.82 percent profitability, according to Bloomberg data. That could lead Buechele to be more rigorous on reducing costs, according to Andreas Heine of MainFirst Bank AG.
"We were not convinced that the merger would be beneficial for Linde shareholders," DZ Bank analyst Peter Spengler wrote in a note Monday. "There is no need for a merger at this large scale in our view."