Palestinian Court Postpones Vote Seen Testing Abbas's Strength
by and
Another court hearing on challenge to vote slated for December

Election seen as referendum on President Abbas's rule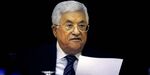 The Palestinian Supreme Court ordered the suspension of Oct. 8 municipal elections that were seen as a referendum on President Mahmoud Abbas's rule.
The court postponed the vote after a private attorney challenged its legality, according to the official Palestinian news agency Wafa. Abbas's Fatah party said on Twitter that another court hearing on the election would be held on Dec. 21.
The balloting would have been the first to test the Palestinian leader's popularity in the West Bank and Gaza Strip since the militant Hamas group won an upset victory in 2006 parliamentary elections. Abbas has remained in office since his four-year term expired in 2009, becoming increasingly out of favor over his failure to win an independent Palestinian state and reconcile with Hamas, which seized control of Gaza in 2007.
Fatah party members and Arab nations including Saudi Arabia and Egypt pressed Abbas to cancel the balloting to prevent a Hamas victory, said Jehad Harb, a researcher at the Palestinian Center for Policy and Survey Research in Ramallah.
"The court decision represents the failure of the Palestinian political system," Harb said. "This will push the public to blow up. There is no horizon for any reconciliation with Hamas or even on the political level with Israel."
Scrubbing the election may enable Abbas to ease the terms he's set for a meeting with Israeli Prime Minister Benjamin Netanyahu that Russian President Vladimir Putin has sought to host in Moscow, said Yoram Meital, an Israeli political scientist. The Palestinian leader has said he won't meet Netanyahu unless he orders a freeze on settlement construction and completes the release of prisoners agreed upon in 2014.
"If he doesn't have to worry about elections for the next few months, he might show a little more flexibility on a meeting with Netanyahu -- but only a meeting, not negotiations," said Meital, chairman of the Chaim Herzog Center for Middle East Studies and Diplomacy at Ben-Gurion University in Beersheba, Israel. "As far as renewing real peace talks with Israel, it is impossible for him from a Palestinian public opinion standpoint to compromise on freezing settlements and release of prisoners."
The Palestinian attorney who challenged the vote argued that it was illegal because elections couldn't be held in east Jerusalem, which Israel controls. He also questioned the authority of the Gaza judicial system, which disqualified several slates of candidates.
Mahmoud Zahar, a top Hamas leader in Gaza, told reporters the court ruling was "political" and "illegal." Hamas is considered a terrorist organization by Israel, the U.S. and European Union.
Before it's here, it's on the Bloomberg Terminal.
LEARN MORE