'Unsexy' Business Software to Sell? This U.K. Firm Will Buy
By
Micro Focus gets Hewlett Packard's tools in $8.8 billion deal

U.K. company expands despite falling pound after Brexit vote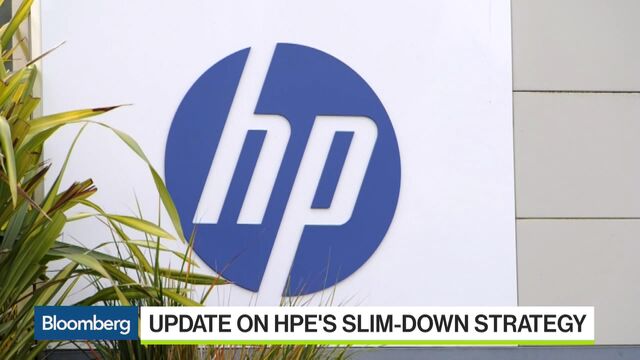 While much of the technology industry fixates on the latest hot releases -- virtual reality, drones or a new iPhone -- U.K. software provider Micro Focus International Plc avoids the spotlight.
Even as Apple Inc. packed a San Francisco auditorium where the Grateful Dead used to perform sold-out shows, Newbury, England-based Micro Focus on Wednesday announced an $8.8 billion deal to take on software businesses from Hewlett Packard Enterprise Co.
While less captivating than Apple's new phone, the software in which Micro Focus specializes -- building and maintaining the systems that make grocery chains, department stores or government agencies run -- can be lucrative. The deal with Hewlett Packard Enterprise adds capabilities in application delivery management, big-data analytics and corporate security.
The deal fits Micro Focus's strategy of buying older software systems that have been used by businesses for years and then cutting costs and improving profit margins, said Paul Morland, an analyst with Canaccord Genuity who recommends buying its stock. Micro Focus operates in an area of technology other companies increasingly shun, a strategy that allows it to get good deals on acquisitions, he said.
"Nobody else wants to be in these unsexy areas," Morland said. "They buy cheaply and dramatically increase the margins."
Investors cheered the tie-up, lifting Micro Focus as much as 23 percent in London. At 12:12 p.m., the stock was up 16.4 percent at 2,275 pence.
Acquisitions, Cuts
Under Executive Chairman Kevin Loosemore, Micro Focus has been making acquisitions to add new systems used by big businesses and government agencies. In 2014, it spent $1.2 billion to buy Attachmate Group, a maker of tools for transferring files. Earlier this year it spent $540 million for Serena Software, an application development system.
In each case, the company has cut costs and boosted profitability, putting it on track to recoup the costs of purchase more quickly, Morland said. Micro Focus expects to improve the margin on Hewlett Packard Enterprise's software assets by about 20 percentage points by the end of the third full financial year following the close of the transaction, the companies said in a statement.
The deal with Hewlett Packard Enterprise is the biggest announced acquisition by a U.K. buyer of an overseas target since British voters opted on June 23 to leave the European Union. The subsequent fall in the pound made such acquisitions more expensive for U.K. buyers.
The Hewlett Packard Enterprise deal makes Micro Focus one of the largest independent technology companies in the U.K. The company is paying $2.5 billion to Hewlett Packard Enterprise, whose shareholders will also get 50.1 percent of the new company, which will have annual revenue of about $4.5 billion.
Micro Focus will be picking up pieces of Hewlett Packard's troubled acquisition of Autonomy Corp., which was based in the U.K. In 2012, a year after the deal, the company announced it would take an $8.8 billion charge, citing falsifications.
Micro Focus is replacing ARM Holdings Plc -- the chip designer whose sale to SoftBank Group Corp. of Japan was completed this week -- in the FTSE 100 index.