Technology
Pokemon Go on Army's Radar Prompts French Anti-Intrusion Tactics
By and
Army memo warns of intrusions into bases, security threats

Defense companies Airbus, Safran echo risks, enforce bans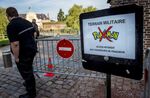 The French army's list of potential threats just added an unlikely candidate: Pokemon Go.
The virtual monsters of the Pokemon Go mobile game could lead to intrusions into army bases and even threaten national security, France's defense ministry said in an internal memo. The military is enforcing a ban on the game, which was developed by Niantic Inc. and mixes augmented reality with digital creatures, to stop staff from unknowingly sharing sensitive data like geographic coordinates or photos.
"Our nation's defense isn't a game," said Valerie Lecasble, a spokeswoman for the ministry during a phone interview. "There's no way we'll allow any form of inappropriate access to points of vital importance or priority installations of France's defense."
Defense companies with French operations have followed suit. Plane-maker Airbus Group SE issued an internal reminder about forbidden photo or video recordings and highlighted the security risks posed to people, information and installations after it caught employees playing Pokemon Go at work this summer. Safran SA also banned the game.
France isn't the first country to restrict the Pokemon Go playground, with Indonesia taking one of the tougher stances. Still, the game has been a primary target of the French national police which has tweeted and posted digital road signs on highways to warn citizens not to play while driving. French Education Minister Najat Vallaud-Belkacem separately said she will ask the game's makers to delete the most sought-after characters from inside the country's 63,600 schools.
The latest wave of criticism on the placement of some of the game's interest points came this week when local newspapers reported that a virtual fighting arena is situated at the Bataclan, the Parisian concert hall where a terrorist attack took place in November.
Since its debut in July, the game has spurred a global phenomenon, climbing to almost 45 million daily users at its peak, according to researcher Apptopia. Shares of Nintendo Co., the creator of the Pokemon franchise whose 32 percent-owned Pokemon Co. collaborated on the title, have surged and fallen on the back of user data and alliances with partners around the game, including SoftBank Group. Pokemon Go was fourth on Apple's application downloads ranking in France on Wednesday, and first on the Google Play most popular games section for French consumers.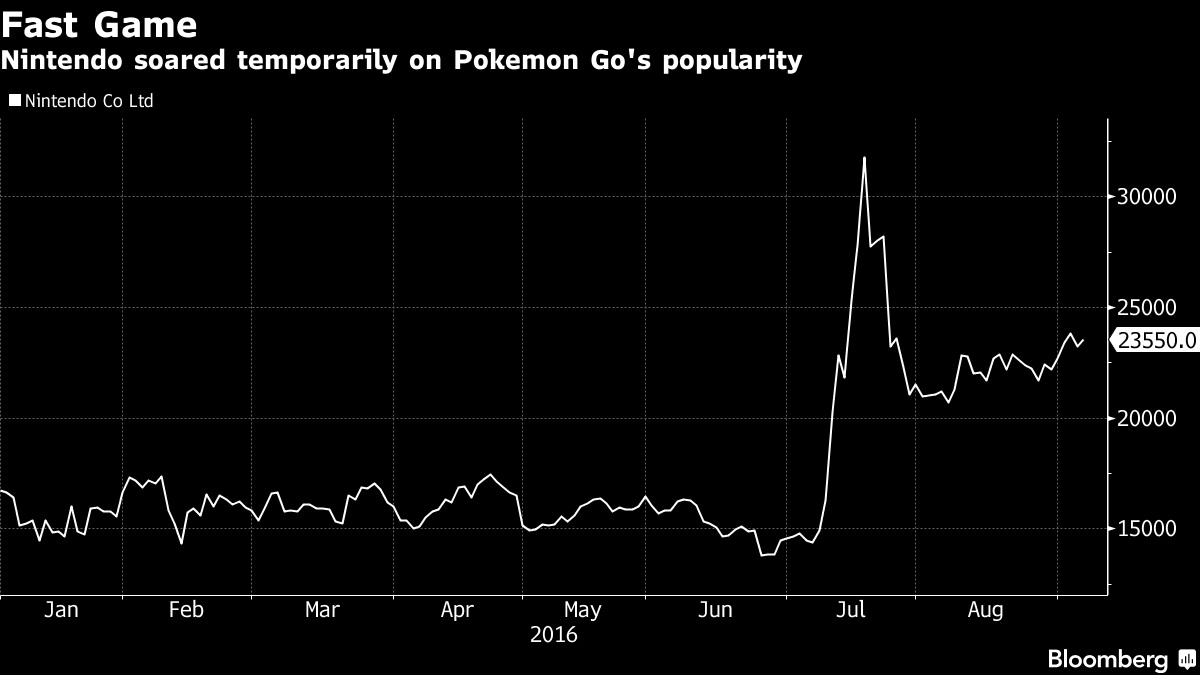 While no incident has been reported so far in the French military, the French Army authorities are taking steps to avoid potential hazards linked to Pokemon Go, Lecasble said. That includes asking employees not to play the game on the job, and pay extra attention to fending off external people approaching military sites to catch digital creatures.
Representatives of Niantic didn't immediately respond to a request for comment.
— With assistance by Yuji Nakamura
(
Updates with Bataclan in sixth paragraph.
)