Obama's Dwindling China Wish List Topped by Climate Ratification
By
Meeting with Xi may provide a chance to lock in global accord

Climate cooperation is high point in frustrated pivot to Asia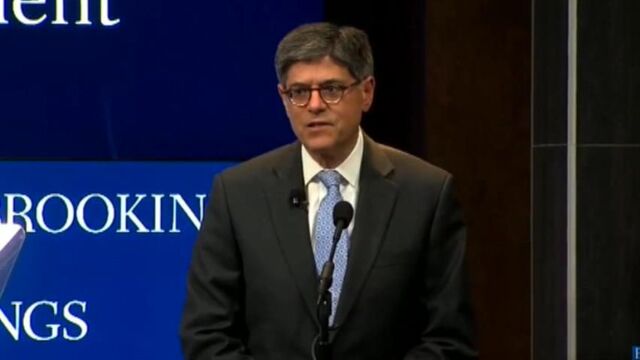 Barack Obama has one last item he may yet achieve on his wish list for China: sealing the deal with Xi Jinping for their nations to implement an international accord to combat climate change.
Ratification by the two presidents when they meet after Obama's arrival Saturday in Hangzhou, China, for the G-20 summit would represent the high-water mark of the U.S. leader's largely frustrated pivot to Asia. If achieved, it also would all but lock in the Paris agreement to reduce carbon emissions.
While Republican presidential nominee Donald Trump has pledged to "cancel" and renegotiate the agreement if he wins election, ratification by China and the U.S. would almost guarantee it would go into effect first. The accord provides for it to be implemented when countries producing 55 percent of global emissions ratify it; China and the U.S., the biggest emitters, together account for 38 percent.
"The U.S. and China jointly ratifying the Paris agreement is the first big step toward making that agreement a reality," John Coequyt, the Sierra Club's global climate policy director, said in an interview. "And having that space where we agree on a leadership level is really important because of all the difficult areas between the two countries. It's allowing us to solve other issues on things in our national interest."
Years-Long Effort
For Obama, ratification would be the culmination of a years-long diplomatic effort to win over China for a joint effort to fight climate change, and an opportunity to cement his legacy on the issue.
"Climate will be a centerpiece of our agenda" at the G-20 meeting, Obama said Wednesday during a stop in his native Hawaii en route to Hangzhou. "Joint U.S.-Chinese leadership was part of the reason that we were able to get Paris done."
For a QuickTake explaining the Paris climate accord, click here.
A 2014 agreement between the U.S. and China to cut greenhouse-gas emissions was seen as a necessary precursor to the broader Paris climate deal. Xi's willingness to work with Obama on climate issues has helped Democrats parry Republican assertions that U.S. efforts to curb emissions would put American companies at a disadvantage while having little impact without similar restrictions on China.
It's also a diplomatic and political accomplishment in a U.S.-China relationship that has been plagued by disagreements over cybersecurity and China's territorial claims in the South China Sea. China's increasing military assertiveness has undercut Obama's pledge to refocus U.S. military and foreign policy toward Asia, as has opposition by Trump and Democratic presidential nominee Hillary Clinton to Obama's signature trade deal, the Trans-Pacific Partnership.
Related story: U.S. Troubles Over Trump and TPP Risk Emboldening China
Ratification of the climate accord by Obama and Xi would give Clinton and other Democrats a campaign season talking point. But Republicans say the president's pledge to cut U.S. greenhouse-gas emission by 26 to 28 percent over the next 15 years would hurt American business, and they contend ratification by the president would circumvent a vote by Congress on the Paris agreement.
"While some members of the U.S. Congress still seem to be debating whether climate change is real or not, many of you are already planning for new places for your people to live," Obama told a conference of Pacific island leaders during his stop in Honolulu. "Crops are withering in the Marshall Islands. Kiribati bought land in another country because theirs may someday be submerged. High seas forced villagers from their homes in Fiji. And no nation, not even one as powerful as the United States, is immune from a changing climate."
'Existing Authority'
White House press secretary Josh Earnest said Monday the Paris accord was structured to allow Obama "to use existing authority that Congress has already given the president to implement this agreement."
Both U.S. and Chinese officials have said they hope to ratify the agreement this year, although the White House wouldn't confirm plans for the two leaders to do so publicly upon Obama's arrival in China. Brian Deese, a senior adviser to the president who focuses on environmental issues, traveled to China in advance to meet with Chinese officials about the possibility of ratification.
"I anticipate that we will be able to once again demonstrate our two countries working together on this issue when the presidents meet in China," Deese told reporters in Washington on Monday.
Deese and Chinese officials also discussed other environmental efforts that are expected to be major topics of discussion when Obama and Xi meet Saturday evening.
Aviation Emissions
The U.S. is hoping to recruit the Chinese to an international aviation agreement capping carbon emissions on international flights at 2020 levels. China has signaled some support for the effort, but also has lobbied that the deal should let nations opt out of initial, voluntary stages -- a provision it and other developing countries, like India, would probably take advantage of.
"If China doesn't join, the U.S. feels uncomfortable and then Europe feels uncomfortable," said Jake Schmidt, director of the Natural Resources Defense Council's international program. "They might not fully resolve stuff in two days, but the U.S. is seeking a quiet confirmation that both countries want this, and that political injection of energy into the process signaling the Chinese are a yes would be helpful."
White House officials also are hoping to secure an amendment to the Montreal Protocol, an international treaty designed to phase out the production of chemicals that deplete the ozone layer. The U.S. and China are working together to grease the wheels for a potential agreement during an international meeting in early October that would phase out the production of hydrofluorocarbons, which are commonly used as refrigerants and can contribute to global warming.
U.S. officials are also likely to press Chinese leaders to make progress on their previous commitment to phase out financing for coal projects.
For Obama, the trip will be his last, best chance to make tangible progress on climate change, an issue that has become a cornerstone priority of his second term.
"It's not until the bosses meet that there's the last-minute scramble and it all has to come together," Schmidt said.
Before it's here, it's on the Bloomberg Terminal.
LEARN MORE