Cards Against Humanity Has Been a Huge Win for a Small Printing Company
Ad Magic has become the go-to maker for Kickstarter games.
By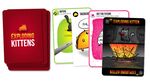 Tabletop card and board games are one of the most popular funding categories on Kickstarter. They're also among the most creative and ambitious projects in terms of packaging and promotion. Designers have come up with a box that meows and popsicles that contain playing cards. Many have relied on the same source to handle the manufacture of these unlikely objects: Ad Magic, a Netcong, N.J.-based printer.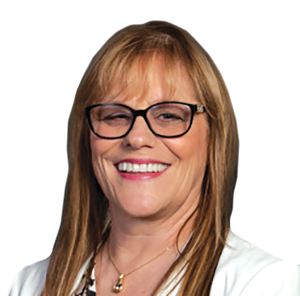 Over the past five years, the company has overseen the production of games such as Cards Against Humanity, Exploding Kittens, and Poop: The Game. Manufacturing to outlandish specifications can be a challenge, but Ad Magic Chief Executive Officer Shari Spiro doesn't mind—as long as the game maker is ready to plan ahead. Her company helps crowdfunding clients prepare "down to the penny," she says. "If they just pull some magic $25 sell price out of the air, it may not be enough. Some Kickstarters lose money—and we are talking about making money here."
A New Jersey native with a no-nonsense style, Spiro worked as a customer representative at a vinyl-printing business in the 1980s that made credit cards and the like. Without much prompting, she'll launch into a passionate soliloquy about die-cutting machines, offset presses, and laminating equipment. "I was like a kid in a candy store," she recalls. "It was amazing!"
After that company went belly-up, Spiro started her own, handling packaging, store displays, and other printing jobs, in the process assembling a far-flung network of factory contacts. She learned enough about search engine optimization to make sure her site was the top hit for anyone Googling for a custom-card producer. This ultimately led to an e-mail from Ben Hantoot, one of the founders of Cards Against Humanity, the politically incorrect party game that made its debut in 2011 and quickly became a runaway success. Hantoot says Ad Magic was the fastest and most impressive of the 50 manufacturing options he contacted in the runup to his game's Kickstarter campaign: "There was no one else I talked to who even came close."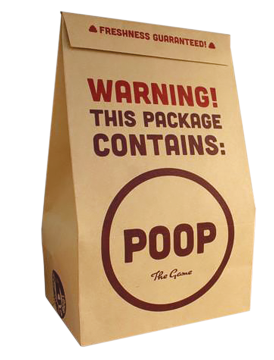 Besides fulfilling ever-growing orders for Cards Against Humanity, Ad Magic also handled the founders' increasingly zany packaging and promotional ideas, including an anti-Black Friday stunt in 2014 that involved selling dung to show up other online offerings. Spiro, who seems to relish this sort of challenge, rattles off the specs: the dried manure required, the special packaging, and the shipping conditions necessary to keep the stuff from crumbling. "I called this lady in Texas, all right?" she says of the provenance of the crap. "I found her, let's put it that way. I have my methods."
Most of Ad Magic's network of 40 or so manufacturing vendors are in China. "I've got my main squeeze," Spiro says of one factory, "but we've got five different facilities that just do cards and boxes." Five specialist sources handle wood or metal game pieces, for example. "It took years to get the people in place to do the crazy stuff that we do now," she says.
When Cards Against Humanity took off, other aspiring game makers took notice. Hantoot and his fellow creators also referred designer friends to Spiro. Ad Magic's revenue has risen 300 percent since 2011, she says, while its head count has grown from 4 employees to 13 in New Jersey, plus a dozen at a prototyping factory in Washington state.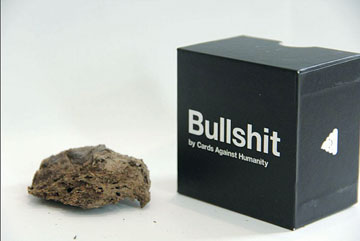 For Exploding Kittens , a card game that raised $8.7 million from 219,382 backers last year, Ad Magic had to coordinate work from three factories, including two to fabricate a box that makes a meow sound when opened. "I don't know what we would have done" without Ad Magic, says B Cavello, the Exploding Kittens product development and community director, who calls Spiro "a wizard."
Designer Blaise Sewell turned to Ad Magic to produce two Kickstarter games he sold and marketed. When Spiro noticed that his second—a silly, family-oriented card game called Poop —seemed popular at trade shows, she offered to serve as his publisher. "What does that mean?" he asked at the time. "I don't know," she admitted. "Let's figure it out."
So 18 months ago, Spiro started a separate business to publish and distribute games. Breaking Games already has dozens of titles to its name, including Poop, which is among three that made their debut on Target's shelves in August. The box is packaged inside a brown paper bag marked: "Warning: This Package Contains Poop (The Game)." "I'm just coming up with crazy ideas—and then we actually do them," Sewell says.
The bottom line: Ad Magic's revenue has quadrupled since the company was hired to produce the popular Cards Against Humanity.
Before it's here, it's on the Bloomberg Terminal.
LEARN MORE