Ex-Fox News Host Sues Alleging 'Sex-Fueled' Cult at Network
By
Andrea Tantaros says network pretends to have family values

Suit comes after Roger Ailes stepped down as head of network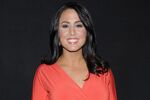 Ex-Fox News host and political analyst Andrea Tantaros sued the cable channel and former chairman Roger Ailes for sexual harassment, alleging the network pretends to act as a defender of family values while operating like a "sex-fueled, Playboy Mansion-like cult."
Tantaros is the latest former female Fox News employee to make sexual harassment claims against the network since Ailes stepped down last month following an investigation of similar accusations in a suit by former anchor Gretchen Carlson.
Tantaros is seeking almost $50 million in damages, saying her tenure at the network "devolved into a nightmare of sexual harassment" by Ailes and others. She claims she was subjected to a campaign of retaliation when she complained that included removing her as a host of the weekday round-table show "The Five."
Fox News said in a statement that it doesn't comment on pending litigation. Susan Estrich, an attorney representing Ailes, didn't immediately respond to a voice-mail message seeking comment on the suit.
21st Century Fox Inc. named Jack Abernethy and Bill Shine as co-presidents of the Fox News Channel and Fox Business this month, naming long-time company veterans to fill the leadership void created when Ailes stepped down.
Watch Next: Supercut of Gretchen Carlson on 'Fox & Friends'
Tantaros had served in several roles on high-profile political campaigns before joining the network in 2011 as one of the original co-hosts of "The Five," a show that features a revolving panel discussing current issues. In the lawsuit, she says she experienced harassment from the start as it became clear that Fox was "defined by a culture of sexism that emanated from Ailes." Tantaros also claims she was forced to wear clothes that showed off her legs and strip down in front of wardrobe personnel while picking clothing to wear on camera.
'The Twirl'
She alleges the harassment got worse in the late summer of 2014. That's when Ailes twice asked her to turn around so he could get a "good look" -- a request that was made so often of other women who appeared on the network that it was known as "the twirl," according to the complaint filed Monday in state court in Manhattan.
Tantaros contends the campaign of retaliation began after she met with Shine in the spring of 2015 to talk about Ailes' behavior and was told to "let this one go." After she continued to complain, she was removed as a host of "The Five" and moved to a daytime slot on the grounds that she had written a book without permission in violation of company policies, according to the complaint.
"It is hard to imagine an employer not firing an employee for breaching a material term of her employment agreement and then making false claims of sexual harassment," lawyers for Tantaros said in the complaint. "Yet, here, Fox News has continued to pay Tantaros her salary in the hope that the fear of losing her income will keep her quiet."
The case is Tantaros v. Fox News Network LLC, 157054/2016, New York State Supreme Court, New York County (Manhattan).
Before it's here, it's on the Bloomberg Terminal.
LEARN MORE