Manafort Should Face Graft Probe, Ukrainian Lawmaker Says
By
He was paid from a secret party account, Leshchenko says

Ex-Trump campaign chairman denies receiving cash payments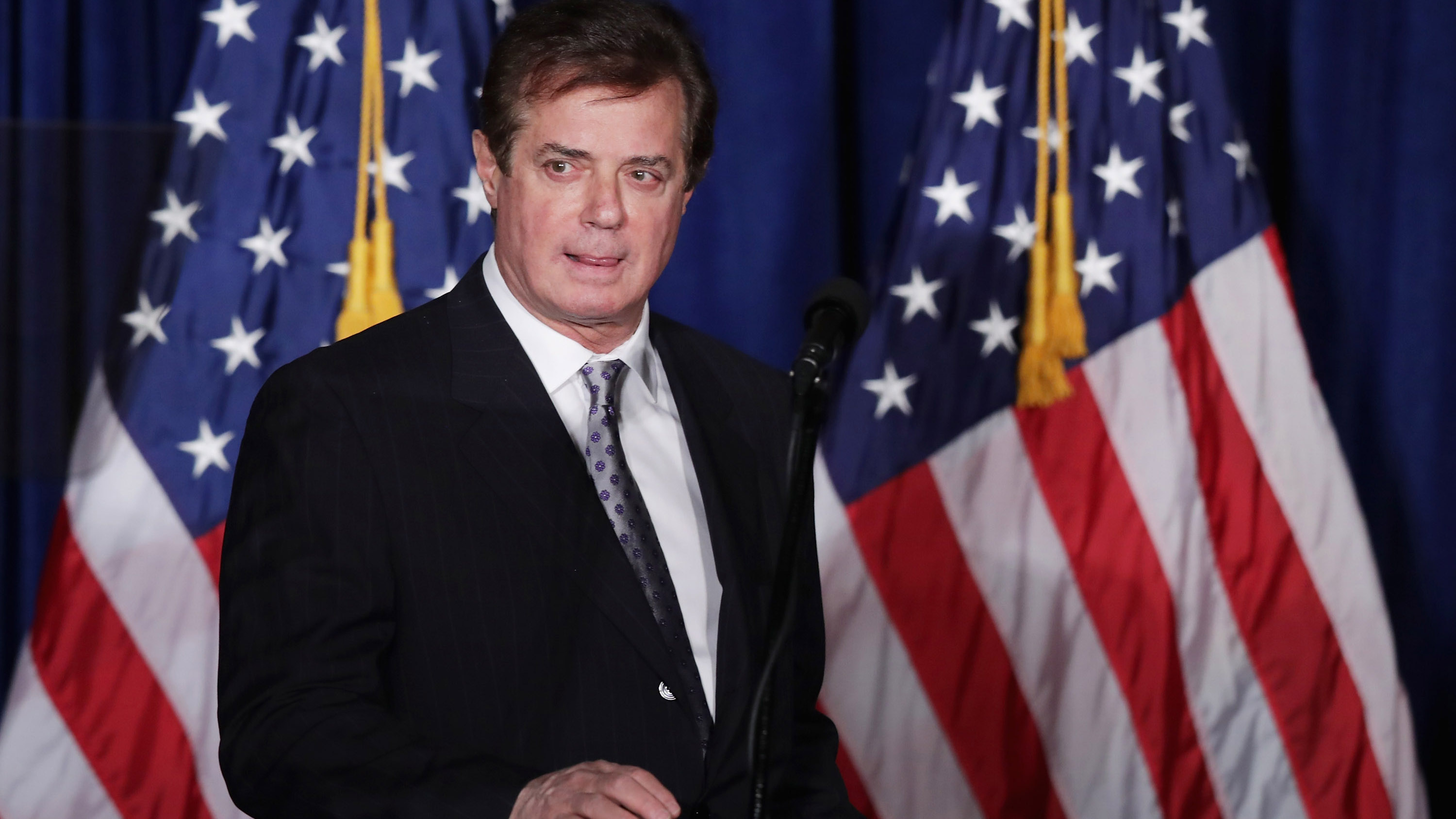 A Ukrainian lawmaker said Paul Manafort, the former campaign chairman for U.S. presidential candidate Donald Trump, should be questioned by investigators over almost $13 million he allegedly received from a secret account for working on behalf of toppled President Viktor Yanukovych.
Ukraine's anti-corruption bureau and prosecutors "should question Manafort by sending a request to the U.S," Serhiy Leshchenko, a former investigative journalist who heads a parliamentary subcommittee on fighting corruption, told reporters Friday in Kiev. Manafort, who resigned from Trump's campaign on Friday, "received $12,774,869 from Nov. 20, 2007, until Oct. 5, 2012, from a shadow account of the Party of Regions, which was filled in a non-transparent, corrupt way," he said.
A former member of Yanukovych's Party of Regions, Vitaliy Kalyuzhny, allegedly received most of the funds on Manafort's behalf, Leshchenko said. Kalyuzhny was previously a board member of a nongovernmental organization in Brussels that hired a Washington lobbying firm to promote ideas favorable to Yanukovych's party, the New York Times reported.
Manafort worked with Kremlin-backed Yanukovych for a decade, helping him win presidential elections in 2010 that tilted Ukraine back into Russia's orbit until a 2014 revolution ousted him from power. His Ukraine connections and lobbying efforts in Washington fueled criticism during the presidential campaign that he may have broken U.S. laws about disclosing foreign ties. Democrats also have repeatedly accused Trump of adopting positions favorable to Russian President Vladimir Putin.
Manafort's Response
Manafort has said he's "never received a single 'off-the-books cash payment"' and that all money directed to him was for work carried out in Ukraine by his political team for functions such as polling and television advertising. He said in a statement that he hasn't "ever done work for the governments of Ukraine or Russia," and that his work in Ukraine ended after parliamentary elections there in October 2014.
After Trump accepted Manafort's resignation on Friday, Roger Stone, a former business partner of the Republican strategist, said he "resigned because he thought the unfair and unfounded attacks on him would become a distraction."
Corruption Inquiry
Artem Sytnyk, head of Ukraine's anti-corruption bureau, said Monday there's no direct proof that Manafort received the money, which included reimbursements of expenses and payments for exit polls and foreign observers, and that the investigation is continuing. Yanukovych is in exile in Russia, where he fled after deadly 2014 street protests.
Manafort has been relying on a former interpreter for Russian military intelligence to collect unpaid fees in Ukraine owed to his company by the Opposition Bloc, a political party founded by former Party of Regions legislators, Politico reported Friday. The aide, Konstantin Kilimnik, began working for Manafort in 2005 and continued to lead his office in Ukraine after Yanukovych fled the country, it said, citing business records and political operatives it didn't identify.
1938 Law
Regardless of whether he broke any Ukrainian laws, Manafort's work should probably have been disclosed to the U.S. government under the Foreign Agents Registration Act, according to Joshua Rosenstein, a partner at Washington-based Sandler Reiff Lamb Rosenstein & Birkenstock, P.C. who handles government ethics, lobbyist and foreign agent regulation.
That 1938 law was designed so that the government and American people were aware of people seeking to sway public opinion on behalf of foreign entities.
Manafort's firm directly orchestrated a covert campaign on behalf of Ukraine's ruling party to try to sway U.S. public opinion in favor of the country's pro-Russian government, according to e-mails obtained by the Associated Press. He and his deputy, Rick Gates, never disclosed their work as foreign agents between 2012 and 2014 as required under federal law, the AP said.
"If the facts are as they seem to be, it's certainly my view that Mr. Manafort would be required to report his work," Rosenstein said in an interview.
Putin has praised Trump as "a colorful person," while the Republican candidate has repeatedly said it would "be great" if the U.S. and Russia could work more closely together under his presidency. Trump has left open the idea of recognizing Russia's 2014 annexation of Crimea, and raised alarm in eastern Europe in July by saying that the U.S. would might defend NATO allies against a possible Russian attack only if those nations "have fulfilled their obligations to us."
At last month's Republican party convention, a platform commitment to provide "lethal defensive weapons" to Ukraine was replaced with a pledge only to provide "appropriate assistance."
Before it's here, it's on the Bloomberg Terminal.
LEARN MORE