quicktake
The Trump-Putin Bond That May or May Not Be Real: QuickTake Q&A
By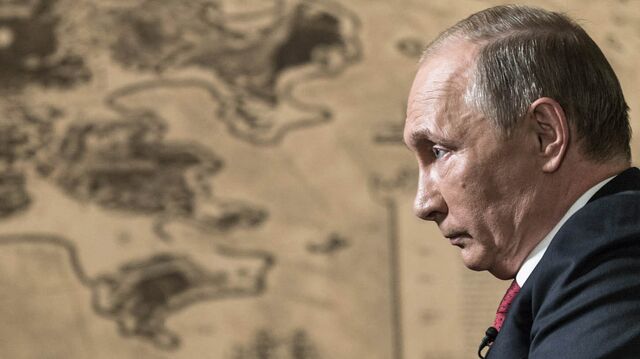 During a crazy political year, it's still one of the crazier questions out there: Did the hard-line leader of America's Cold War enemy help Donald Trump become president? Trump and Russian President Vladimir Putin have exchanged compliments and suggested they would like their two countries to work more closely. During the campaign, Democrats warned that Putin was trying to influence the election in Trump's favor, something Trump explicitly invited before explaining he was just being sarcastic. Now U.S. intelligence agencies are said to be more sure than ever that Russia did meddle, and a Central Intelligence Agency official reportedly told Congress the intent was to help Trump. The president-elect says the allegation is laughable.
1. What evidence suggests Putin tried to help Trump?
We don't really know. The CIA concluded in a secret assessment that Putin's government actively sought to help Trump and hurt Clinton, and that people with connections to the Russian government provided WikiLeaks with the hacked e-mails of Democrats including Clinton's campaign chairman, the Washington Post reported. (The Federal Bureau of Investigation was said to be less certain on the question of Russia's motives.) The New York Times added that U.S. officials believe Russia broke into the networks of the Republican National Committee too, but didn't release them. (The RNC denies it was hacked.) Julian Assange, the founder of WikiLeaks, denies that the Russian government was his source.
2. What does Russia say?
Russian government officials have denied or dismissed allegations of involvement. Putin said during the campaign that Americans should focus on the information obtained by the hackers and distributed by WikiLeaks -- much of which was embarrassing to Clinton -- and not be distracted by questions about the hackers' motivation. "Does it really matter who did it?" he asked.
3. What do Trump and his aides say?
That the CIA was wrong at least once before, about Saddam Hussein's weapons of mass destruction. That the election is over and it's "time to move on." That questions about Russia's involvement constitute "an attempt to try to de-legitimize" Trump's victory. And that, "Unless you catch 'hackers' in the act, it is very hard to determine who was doing the hacking."
4. So is this just a partisan issue?
Not fully. Republican leaders in Congress, including House Speaker Paul Ryan and Senate Majority Leader Mitch McConnell, indicated they take reports of Russian involvement seriously and will investigate them. Another Republican, Senator John McCain, said "it's clear" that Russians interfered in the election, though less clear they did so with the intent of helping Trump.
5. What have Trump and Putin said about each other?
In 2015, Putin praised Trump as talented and colorful, though he didn't call Trump "a genius," as Trump later claimed. Trump praised Putin as "a man so highly respected within his own country and beyond" and said of Putin, "You know, he feels good about me. I feel, frankly, good about him." At the final debate, Trump said Putin "has outsmarted" Clinton "at every step of the way," including in Syria, and reiterated his belief that Russia and the U.S. should work more closely together. "If Russia and the United States got along well and went after ISIS, that would be good," he said.
6. How about since Trump's victory?
Putin sent Trump a congratulatory telegram expressing "hope for joint efforts to bring Russian-American ties out of crisis," according to the Kremlin. They spoke on the telephone about a week after the election, with Trump offering his hope for "a strong and enduring relationship with Russia and the people of Russia," according to the Trump statement.
7. Have they ever met?
Apparently not, despite strong hints by Trump to that effect early in the campaign.
8. Why does this matter?
Though the Cold War is over, the face-off between the U.S. and the Soviet Union still frames much of the world's military posture. That's why Trump's suggestions as a candidate that he might not deploy the U.S. military if Russia attacked a fellow member of the North Atlantic Treaty Organization -- or that he "would be looking at" whether to recognize Russia's 2014 annexation of Crimea -- caused alarm throughout eastern Europe and drew condemnation even from Republicans. Months before Trump's win, Putin was being accused of meddling in European politics and doing what he could to weaken European integration.
9. Does Trump do business in Russia?
He says he has "zero investments in Russia" but has done business with Russians on major projects including construction of Trump SoHo hotel in Manhattan.
10. What other ties are there?
Lawmakers from both parties expressed concern when Exxon Mobil Corp. chief Rex Tillerson, whose close relationship with Putin traces to 1999, emerged as Trump's pick for secretary of state. Trump's former campaign chairman, Paul Manafort, faced scrutiny for his past work for Viktor Yanukovych, the pro-Russian former president of Ukraine, who was ousted from office in 2014.
The Reference Shelf
Before it's here, it's on the Bloomberg Terminal.
LEARN MORE