Citi: There Are Three Signs That Investor Sentiment Is Turning Bullish
And that's cause for caution, says Citi's Levkovich.
by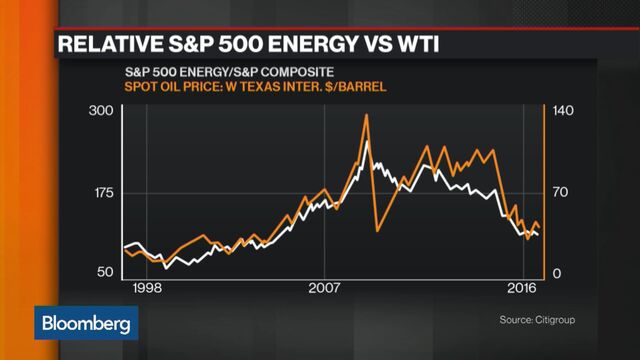 The Most Hated Rally™ is starting to get some love.
In an interview with Bloomberg TV, Citigroup Inc. Chief U.S. Equity Strategist Tobias Levkovich highlighted three signs that investor sentiment on U.S. equities has meaningfully shifted from bearish to bullish.
Improving sentiment, he cautioned, is more of a contrarian indicator, and a reason to be less optimistic on the prospects for U.S. equities going forward.
Citi's proprietary Panic/Euphoria index had been in "panic" mode from mid-April until about a week and a half ago, when it shifted into neutral territory, according to Levkovich.
Intrastock correlations for the top 50 stocks by market capitalization in the S&P 500 have also declined from 86 percent to under 20 percent, the strategist highlighted.
This chart shows that implied — as opposed to realized — correlations have also come in sharply as the stock market moved higher.

It's often said that in a crisis, all correlations go to one. The weakening of these correlations, therefore, suggests that investors have "given up on their macro fears,' said Levkovich, and therefore this development is "more of a warning signal."
Finally, the strategist noted that investors have flocked back to U.S. stocks, with more $30 billion in inflows to U.S. equity oriented exchange traded funds over the past month.

The composition of these flows also speaks to improving sentiment. Rather than minimum volatility ETFs, which are more of a defensive option, money is coming into products that track the S&P 500, Russell 2000, and Nasdaq 100 indexes.
"You're starting to see people coming back, chasing, if you like, the market, to a degree, and that's taken what I call the sentiment 'oomph' out of the market," Levkovich said.
Before it's here, it's on the Bloomberg Terminal.
LEARN MORE