Brexit Bulletin: Carney Rules Out Negative Interest Rates
The central bank makes its move, while military contractors and grocery prices react to Brexit's impact.
by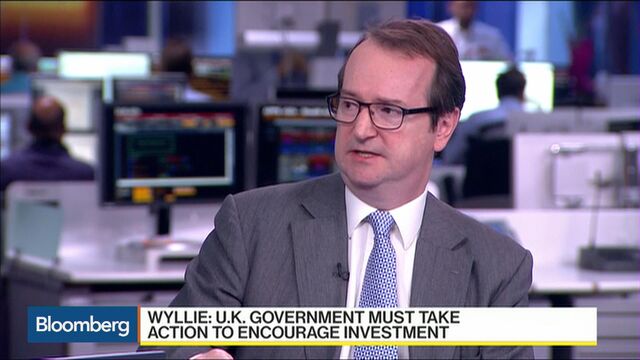 Sign up to receive the Brexit Bulletin in your inbox.
Bank of England Governor Mark Carney was positive about not going negative as he battled Brexit yesterday.
After halving the U.K.'s benchmark interest rate to a record-low 0.25 percent and signaling it could go even lower, he drew a line at joining the Bank of Japan and European Central Bank by pushing it into minus territory.
"I'm not a fan of negative interest rates," said Carney. "We see the negative consequences of them through the financial system; we've seen that in other jurisdictions; we see the issues with savers."
A major aim of negative rates is to spur banks into lending. The risk is that they end up forcing banks to retrench even further to defend their balance sheets. Other problems are that they punish savers and spark accusations that policy makers are fighting a currency war.
Royal Bank of Scotland said on Friday that the latest rate cut threatened to undermine its profitability by further squeezing the bank's net interest margin, the difference between income from lending and borrowing costs.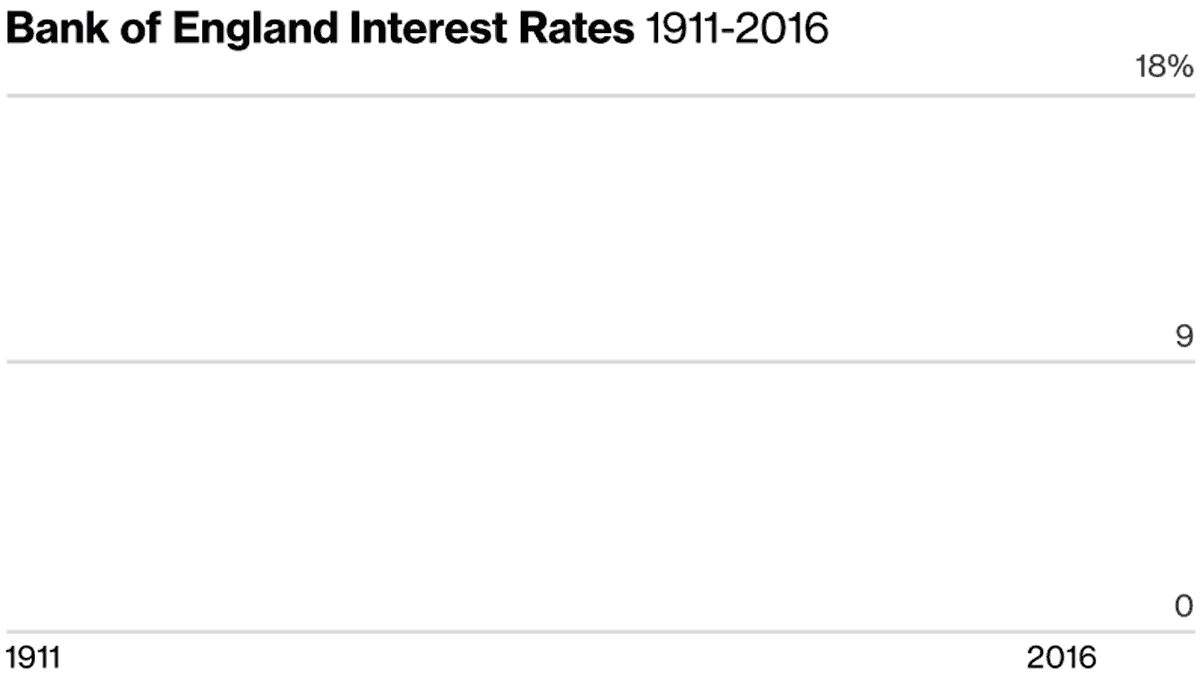 Still, Carney's rejection was criticized by former BOE policy maker Adam Posen. "The governor is wrong to rule it out," he told Bloomberg Television. "Monetary policy always has the aspect of what you're going to do next. Operationally, that was the wrong call."
Data released overnight validated the bank's decision to cut rates by showing the number of people being hired for permanent positions slumped the most in seven years in July, according to the Recruitment and Employment Federation.
Goldman Sachs Warning
Goldman Sachs became the latest U.S. bank to warn it may react to Brexit.
Following statements this week from Citigroup and Bank of America, Goldman Sachs said on Thursday it may need to "restructure" its British operations.
The June referendum result "may adversely affect the manner in which we operate certain of our businesses in the European Union and could require us to restructure certain of our operations," the bank said in a regulatory filing.
William Hill today warned Brexit may have implications for its business in Gibraltar, where the bookmaker has online operations. "Our investment in business continuity mitigates short-term impacts on operations in Gibraltar and our preparedness at other sites and within Gibraltar itself provides us with assurance in the medium term," it said. "We await with interest the position of the U.K. government and the subsequent negotiations around the status of Gibraltar."
Defense on the Offense
U.K. military contractors are already seeking out new export markets, Bloomberg's Ben Katz writes.

Industry representatives have met recently with delegations from Turkey and India. Contractors such as BAE Systems and Rolls-Royce Holding also could get a boost from the weaker pound.
"Europe will continue to be important, but there are perhaps other areas where there is now a bigger incentive to develop longer-term relationships," said Paul Everitt, chief executive officer of Aerospace, Defence, Security and Space, a U.K. trade group.
On the Markets
Stocks rose around the world and metals gained on speculation central bank stimulus measures will support the global economy. The dollar slid ahead of U.S. jobs data. S&P 500 futures and contracts on the Dow Jones Industrial Average also advanced.

The pound rose 0.5 percent to $1.3169, following a 1.6 percent drop Thursday after the BOE unleashed its stimulus package.

And Finally...
In an early sign of how Brexit may squeeze the cost of living, U.K. grocery prices have risen for two straight months, according to price comparison website mySupermarket.com. Pasta, for example, jumped 10 percent in price over the period. The U.K. imports about half the food it eats.

For more on Brexit follow Bloomberg on Twitter, Facebook and Instagram, and see our full coverage at Bloomberg.com
Before it's here, it's on the Bloomberg Terminal.
LEARN MORE