An Edible Marijuana Pioneer Is Ready for Billion-Dollar Cannabis Brands
Dixie Brands CEO Tripp Keber on his biggest challenges.
By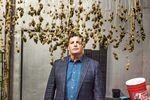 The following is a condensed and edited interview with Tripp Keber, CEO, Dixie Brands.
 
Why did you get into the cannabis industry?
I got into the marijuana business, ironically, to make money. Boy, was I wrong in the early days. I realized in a very quick time period that there was far more to this industry than making money. The power of cannabis is just superior to some of the other wellness platforms, so it's exciting to see us six years later and how the company has grown.
 
Why edibles?
It is called weed for a reason, because it grows like one. But to grow good quality cannabis, it's incredibly challenging. It's as much of a science as it is an art. I'm not one exactly to get my hands dirty in the garden, so I eliminated that as an opportunity.

 We started with the concept that we could take cannabis and add water and ultimately create an elixir. With that, Dixie Elixir was created in early 2010. And it's exciting—from that one product, we've grown 15, 16 delivery systems—a total of 170-plus products.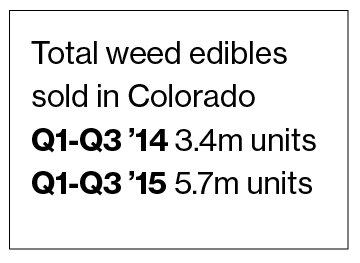 Before it's here, it's on the Bloomberg Terminal.
LEARN MORE