Jokowi Taps Ex-Generals Amid Terrorism Threat, China Tensions
by and
Promotion of Wiranto draws concern about human rights record

Wiranto and Luhut set to talk tougher on terrorism, China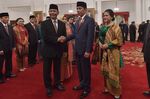 President Joko Widodo has tapped two men with military backgrounds for key security posts, a move that signals a potentially tougher approach on both terrorism and defending Indonesia's maritime rights against encroachment by China.
In his second cabinet reshuffle since coming to office less than two years ago, Widodo, known as Jokowi, appointed former military chief Wiranto to one of the most powerful positions in cabinet. The 69-year-old, who goes by one name, becomes coordinating minister for politics, legal and security affairs, replacing Luhut Panjaitan, who moves into the increasingly important maritime affairs role.
In doing so, Jokowi drew criticism for picking retired general Wiranto, who has been accused of human rights abuses. The president was probably rewarding Wiranto for his support during a tumultuous period after he took office and seeking to reduce his reliance on any one party in parliament.
He's also looking to bolster his credentials as a tough-talking president against Islamic extremist groups at home and China's actions in the disputed South China Sea.
"I expect Indonesia to become more assertive, maybe not become a claimant state, but it will certainly become more assertive in protecting its sovereignty if challenged," said Tirta Mursitama, professor of international relations at Bina Nusantara University in Jakarta.
When Jokowi stood on the deck of a warship in the gas-rich Natuna Islands in June, the same vessel that a week earlier had detained a Chinese trawler and its crew, he signaled Indonesia was responding more forcefully over an area that feeds into the South China Sea. "The ability of Indonesia's military and maritime security agency to guard the sea must be improved," Jokowi said from the KRI Imam Bonjol, which patrols the waters around the islands. 

While Indonesia is not a claimant in the South China Sea, the 200-nautical-mile exclusive economic zone it derives from the Natuna Islands overlaps waters that Beijing sees as its own. There have been several skirmishes this year between vessels from the two countries, and Indonesia has said it plans to mark its independence day on August 17 by destroying three impounded Chinese fishing boats. Indonesia has also spoken of plans to station more fighter jets in the area.
Luhut, who accompanied the president during the trip to the Natunas, said at the time that Jokowi may encourage some of the 6,000 vessels fishing in the Java Sea to move north to waters around Natuna rather than leave the fishing grounds to "other" people.
For an explainer on China's military ambitions click here
The teaming of Wiranto with Luhut could add firepower to Indonesia's territorial claims, Mursitama said. "Maritime issues aren't just about fishing anymore, but they also involve geopolitics, defense and international relations."
"The post requires somebody with a strong grip on all those issues and both Luhut and Wiranto with their military backgrounds have a very good understanding of geopolitics and international relations," he said.
Greg Fealy, an associate professor at the Australian National University, said the appointment of Wiranto, who in 2003 was charged by the United Nations for crimes against humanity, could also prove problematic. "There are big questions about his human rights record in East Timor," Fealy said.
The aide-de-camp to the former dictator Suharto has been accused of gross human rights abuses for his alleged role in the violence that swept through East Timor before and after the former Indonesian territory declared independence in 1999.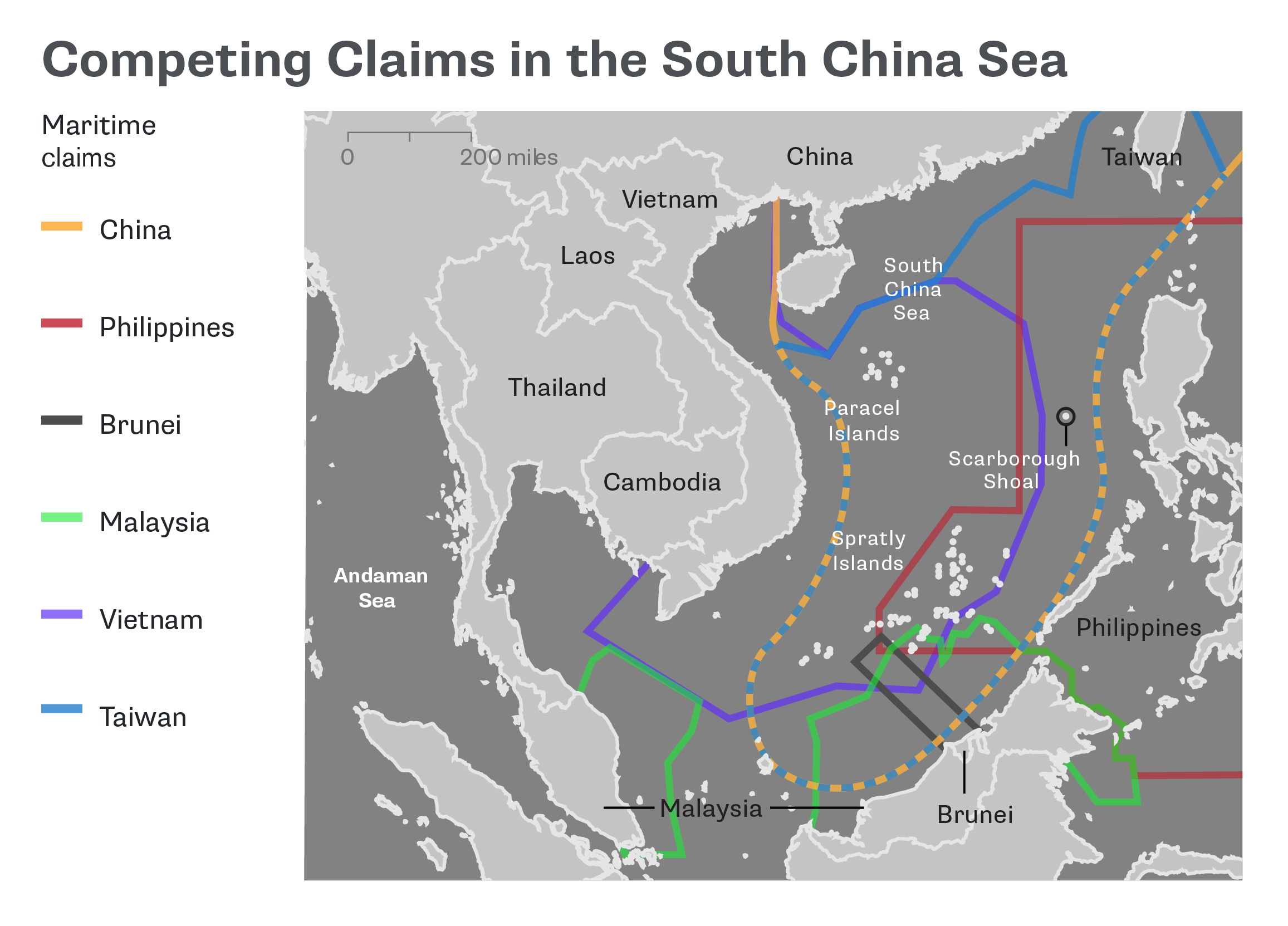 Wiranto, who along with several other high-ranking officers was charged by the UN with crimes against humanity over the military's alleged murder of independence supporters, was the head of the Indonesian armed forces at the time. He has always denied any wrongdoing.
"It will create quite serious damage to Jokowi's international image," said Andreas Harsono, an Indonesia researcher for Human Rights Watch, speaking of Wiranto's appointment.
Race Riots
It may also cause unease at home in a country that has seen periods of military intervention in the past, including the violent suppression of race riots in 1998 that saw ethnic-Chinese Indonesians targeted.
Jokowi has established a firm grip over parliament with a more than two-thirds majority, but struggled through his first year in office. Parties that had been his rivals during the 2014 election campaign now stand with his coalition, including the country's second-largest party Golkar. It scored a cabinet post in the latest reshuffle with the appointment of Airlangga Hartarto as industry minister.
Wiranto, who ran for the presidency in 2004 as the candidate for Golkar, the party to which former dictator Suharto was aligned, and then for vice-president in 2009 with Hanura, a party he controls, has backed Jokowi through his first two years in office.
'Less Dependent'
"Thanks to some shrewd political maneuvering to expand his power base, President Jokowi is less dependent on any one faction of the traditional elite. The president now has more leeway to enact his policy agenda, but the cabinet reshuffle reflects the price he has paid to secure this power," said Hugo Brennan, Asia analyst at Verisk Maplecroft. 
Brennan said, however, that Wiranto's appointment could draw criticism given Jokowi's pledge to resolve past human right abuses. "The need to co-opt influential elites is understandable, but this selection will not sit well with many who voted for Jokowi."
The elevation of Wiranto as the country prepares for the execution of 14 drug-crime death row prisoners shows a disregard for human rights, Amnesty International said in a statement on Wednesday.
"A day after ordering a fresh round of executions, Jokowi has now decided to hand control of the country's security apparatus to someone who was indicted for crimes against humanity by a UN sponsored tribunal," said Josef Benedict, Amnesty's Deputy Director for South East Asia and the Pacific.
Before it's here, it's on the Bloomberg Terminal.
LEARN MORE