HSBC Said to Sell $2.7 Billion of Loans in Asset-Reduction Plan
by and
Portfolio has 69 credits including corporates, project finance

Europe's largest bank reducing assets by $290 billion by 2018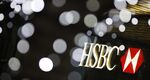 HSBC Holdings Plc, Europe's largest bank, is selling $2.7 billion of loans as part of a plan to cut risk-weighted assets by $290 billion over the next three years, according to two people with knowledge of the sale.
The credits to about 69 different parties include investment-grade loans, project finance, and both performing and non-performing leveraged loans, said the people, who asked not to be identified because the sale is private. The loans are to companies in Europe, Asia and the U.S., they said.
HSBC's global banking and markets division "has its own risk-weighted asset reduction targets, and it's constantly reviewing its opportunities to reduce its pool of risk-weighted assets," said Sarah Marquer, a spokeswoman for the bank. She declined to comment on the details of the sale.
Chief Executive Officer Stuart Gulliver unveiled a strategy last year to shrink the bank's sprawling operations and reduce annual costs by $5 billion, pledging to cut 25,000 employees and lower the regulatory capital burden of more than $1 trillion of risk-weighted assets on its balance sheet. HSBC's shares are down about 20 percent in the past two years as its profitability declined and the bank was hit by a series of misconduct fines for manipulating currency markets and aiding money launderers.
Under Gulliver's plan, the investment bank is earmarked for most of the asset reductions and must offload a net $130 billion of risk-weighted assets, or 31 percent of its total, while "keeping costs flat," the bank said in June last year.
HSBC reduced risk-weighted assets by $124 billion last year, taking it almost halfway toward the target for the end of 2017, according to company filings. In the first quarter it cut another $15 billion.
Before it's here, it's on the Bloomberg Terminal.
LEARN MORE