McDonald's Says Working on Japan Pokemon Go as Shares Soar
By and
Country has been waiting for hit mobile game's release

Stock gains on speculation game will bring in more customers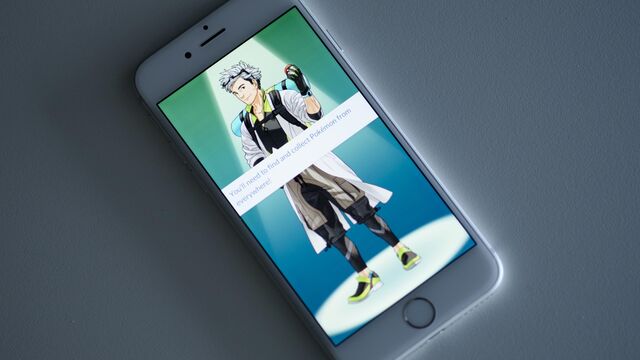 McDonald's Japanese business said it's working with the developers of Pokemon Go as they bring the hit Nintendo Co. game to the country. The unit's shares rose as much as 10 percent Thursday.
McDonald's Holdings Co., the fast-food giant's affiliate in Japan, expects to start collaborating with Pokemon Go soon, according to a statement responding to news reports. Developers are working intensely on the Japanese version of the smartphone-based game so that it runs smoothly, the company said. The stock has climbed 18 percent this week, after the company announced it would feature figurines based on Pokemon characters such as Pikachu in its Happy Meals.
Pokemon Go, which spurs players to venture into the real world and "catch" creatures using their smartphones, has sparked a worldwide frenzy. McDonald's Japan business is forecasting its first annual sales gain in 8 years as the company recovers from a series of food scandals.
"The tie-up with Pokemon will turn McDonald's from a mere hamburger restaurant into something new and different, like a place where people gather and hang out," Seiichiro Samejima, an analyst at Ichiyoshi Research Institute Inc., said by phone. "The best scenario is that Japan McDonald's will get back all the customers it has lost from the food safety scandals."
Shares in the Japan unit of McDonald's Corp. rose 2 percent to 3,585 yen at 1:06 p.m. in Tokyo trading Thursday. The benchmark Topix index advanced 0.3 percent.
The game, which can be downloaded for free to users' smartphones, may help retailers and restaurants attract customers into their establishments in search of virtual creatures.
The Wall Street Journal reported earlier on McDonald's collaboration with Pokemon Go, saying its restaurants in Japan would serve as key locations for players.
The tie-up may boost Japan McDonald's operating profit to about 10 billion yen for the year ending December, according to Ichiyoshi's Samejima, who forecast in May it would be 4.1 billion yen. The company is scheduled to report first-half earnings in early August and forecast 3.3 billion yen operating profit this year.
For now, McDonald's won't offer any Pokemon figurines with Happy Meals at its U.S. locations, said Lisa McComb, a spokeswoman for the Oak Brook, Illinois-based chain.
"We're focused on 'The Secret Life of Pets,' and there are no Pokemon-themed toys planned at this time in the U.S.," McComb said.
(Updates with analyst comment in fourth paragraph and share prices in fifth paragraph.)