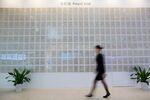 For most of its six years, Xiaomi didn't worry much about patents. The Beijing company built its business selling cheap smartphones in China. But as the country's economy slows and rivals nip at its market share, Xiaomi is trying to expand overseas, giving it a greater incentive to grab hold of intellectual property. In June it bought about 1,500 wireless, cloud, and multimedia patents from Microsoft for an undisclosed price. "If we find ourselves in litigation," says Hugo Barra, Xiaomi vice president of international, "we will use our IP portfolio to defend ourselves."
Xiaomi is among a growing number of Chinese companies—PC maker Lenovo, screen maker BOE, appliance maker Midea—"looking to get their hands on good, solid IP that can be used against multinationals," says Guy Proulx, chief executive officer of advisory firm Transpacific IP Group. "Used against" often means extracting fees via angry letter, negotiation, or lawsuit. It's a shift for Chinese companies, which have more often been the defendants in patent suits. They're catching up with a trend in Japan and South Korea, where government-backed funds are fighting on behalf of big tech companies' IP.
The biggest is Japan's IP Bridge, founded three years ago with 90 million yen (about $900,000) from the Innovation Network Corp. of Japan, a government-sponsored private equity firm. IP Bridge also receives funding from companies whose patents are among the 3,500 it defends, including NEC, Panasonic, and Hitachi. In the U.S. it's suing Chinese phone maker TCL, alleging infringement on three patents; Singapore chipmaker Broadcom, over six; and California imaging company OmniVision, over 10. The relevant patents came from either Panasonic or NEC. The three defendants said in court filings that they've done nothing wrong.
IP Bridge's results have been modest so far—about 100 million yen in licensing fees for its partners. Government-backed funds "are effectively implementing an operation tax for tech companies," says Matt Larson, a litigation analyst with Bloomberg Intelligence. Chief IP Officer Hideyuki Ogata says that IP Bridge's selectivity makes it different from patent trolls. "We only license patents of the highest quality," he says. "It takes about a year of due diligence to figure out if the IP is good."
Lawsuits are a last resort, says IP Bridge President and CEO Shigeharu Yoshii. (The TCL suit was IP Bridge's first.) Government support remains important, he says, because many Japanese companies are still reluctant to seek fees from their IP or even acknowledge a patent's usefulness against rivals. In their estimation, he says, "the patent is tied to a product and has no value in and of itself."
In South Korea, tech companies need help to protect themselves, says Kwang Jun Kim, CEO of state-backed Intellectual Discovery. Like IP Bridge, the Korean fund has about 3,500 patents in its portfolio. Kim says that's nothing next to U.S. fee-seekers like Acacia and RPX. "It's like a gorilla vs. a puppy," he says. "We have a long way to go."
As Asian companies become more aggressive, they're starting to run up against one another. Huawei, China's leading phone maker, sued Samsung in May. The suit, filed in federal court in San Francisco, accuses Samsung of infringing on as many as 11 Huawei patents related to 4G mobile devices. Other Chinese companies will likely follow Huawei's lead, says Ningling Wang, a partner in Shanghai with the law firm Finnegan, Henderson, Farabow, Garrett & Dunner. The goal, she says, is to "extract value from high-quality patents," wherever they may be.
The bottom line: Chinese, Japanese, and Korean tech companies are starting to use their patent stores more aggressively against rivals.
(Updated third paragraph to correct INCJ funding total.)
Before it's here, it's on the Bloomberg Terminal.
LEARN MORE