Theranos Queried on Blood Test Failures by House Democrats
By
Lawmakers ask for response by July 14 and a briefing

Theranos responds that it's eager to describe improvements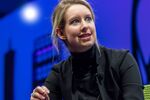 Democrats in the U.S. House of Representatives sent a letter to troubled blood-testing startup Theranos Inc. asking for more information on the company's problems and how they've affected patients.
The letter from Frank Pallone , Gene Green and Diana DeGette requests information on Theranos's inaccurate results, potential harm to patients, and how the company is working with regulators to address its deficiencies. Dated June 30, the letter asks for a response by July 14 and a briefing.
"Given Theranos' disregard for patient safety and its failure to immediately address concerns by federal regulators, we write to request more information," the lawmakers said in the letter, addressed to Theranos Chief Executive Officer Elizabeth Holmes.
Theranos has said it developed a technology that can run many diagnostic tests using only a few drops of blood, rather than a bigger draw using a traditional needle. The technology has been called into question, and the company was forced to correct or void tens of thousands of results. An inspection of Theranos by the Centers for Medicare and Medicaid Services found failures at one lab were so severe as to jeopardize patients' health.
Theranos said in a statement that it looks forward to responding to the inquiry with an explanation of its improvements.
"That includes new operational leadership, best practices in our laboratories, continuing and constructive engagement with our regulators and ongoing communications with physicians and our patients," the company said by e-mail.
All three representatives are members of the Energy and Commerce Committee, where Pallone, from New Jersey, is the ranking Democrat. Green, of Texas, is the lead Democrat on the Subcommittee on Health. DeGette, from Colorado, is the ranking member on the Subcommittee on Oversight and Investigations.
The lawmakers will consider Theranos's response before deciding on next steps, CJ Young, a spokesman for the Energy and Commerce Committee, said by e-mail.
Before it's here, it's on the Bloomberg Terminal.
LEARN MORE