Asian Men Win the Hourly Earnings Race in America
White and Asian women are getting paid more, too.
by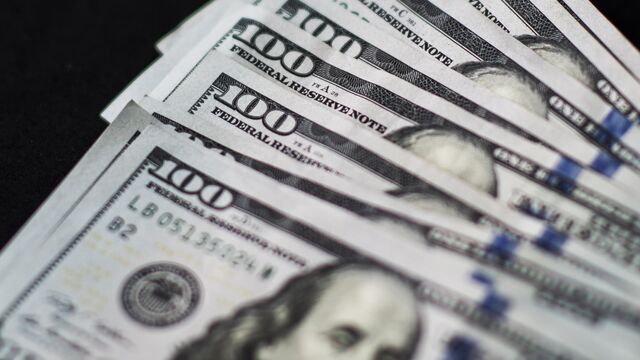 Men in the U.S. earn more than women. Whites earn more than blacks. But guess who comes out ahead when median hourly earnings are broken down by sex, race, and ethnicity? Asian men.
The Pew Research Center's review of Current Population Survey data found that, when looking at full- or part-time workers age 16 and up, median hourly earnings for Asian 1 Asians include Native Hawaiian and Pacific Islanders and include only non-Hispanic Asians. males were $24 last year, compared with $21 for white men. Median hourly earnings for Asian women were $18, compared with $17 for white women. And in a slight twist on the whole notion of the gender wage gap, white and Asian women outpaced black and Hispanic men, whose median hourly earnings in 2015 were $15 and $14, respectively.

Educational attainment, of course, plays a role: Those with a four-year college degree earn more than those without, and Asians are comparatively very well educated. Fifty-three percent of Asian adults 25 and older had at least a bachelor's degree in 2015, vs. 36 percent of whites, 23 percent of blacks, and 15 percent of Hispanics. 2 This includes all those 25 and older in the U.S. civilian non-institutionalized population, not just workers with positive earnings.  Meanwhile, 21 percent of Asians age 25 and older had an advanced degree, compared with 14 percent of whites.
If we limit the sample to Americans 25 and older with a bachelor's degree or better, Asian men still come out ahead, with median hourly earnings of $35 in 2015 compared with $32 for white men. On the female side, median hourly earnings were $27 for Asian women in the same demographic, compared with $25 for white women (and $25 and $26 for black and Hispanic men, respectively). 

Drilling down further, median hourly earnings for Asian and white men 25 and older with only a bachelor's degree were even in 2015 ($30); Asian men made more among those with an advanced degree ($40 vs. $37). And for women, Asians with only a bachelor's degree made more than whites ($25 vs. $23), as did those with advanced degrees ($31 vs. $29).
Pew Senior Economist Richard Fry said he suspects the pay disparity may relate to the fields of study in which Asian men obtain advanced degrees, and what occupations they choose compared with white men. He notes however that he hasn't looked in detail at these aspects. Nevertheless, the implication is that Asian men may, as a result of these factors, land better-paying positions.
He also cautions that the Asian community in the U.S. is very diverse. Things might not be the same for Koreans vs. Cambodians living in America, for example.
Meanwhile, the gap in median hourly earnings between female workers 16 and over in all these racial and ethnic groups and white males has narrowed over time. But it's narrowed faster for white and Asian women than for blacks and Hispanics: White women made 60 percent of what white men did in 1980 vs. 82 percent in 2015, and Asian women made 79 percent of what white men did in 1995 versus 87 percent in 2015. The median hourly earnings of black women moved only from 56 percent of white men's earnings to 65 percent between 1980 and 2015, while Hispanic women shifted from 53 percent to 58 percent over the same period. 
Still, in the pursuit of compensation equality, women have fared better than black and Hispanic men: Those groups haven't closed the earnings gap with white men at all since 1980.
Before it's here, it's on the Bloomberg Terminal.
LEARN MORE