Pinterest Gets Serious About its Digital Commerce Potential
by
Startup adds tools for shopping and searching by image

Other social media sites have struggled to crack commerce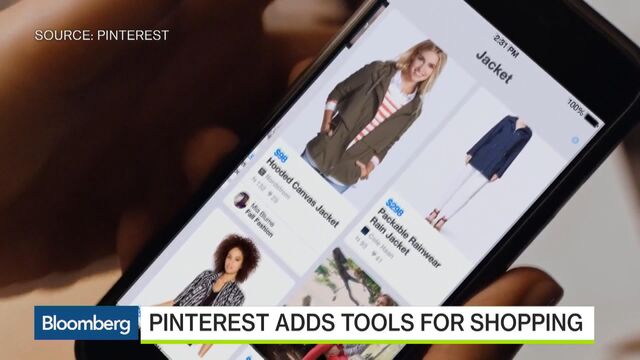 Pinterest Inc. just got more serious about shopping by taking control of the lucrative digital steps between seeing a photo online and making a purchase.
The San Francisco-based startup said Tuesday that it now has shops for products and pages for merchants where people can find items similar to the ones they have "pinned" on its website or mobile application. Within a posted image, or "Pin," users can now select specific items to search for and buy.
Pinterest will also make it easier for people to find products related to the ones they are searching for. In a few months, users will be able to upload images from their phones and find products that match, letting them buy shoes they see someone wearing on the subway or a stroller they see in a park, executives said.
"When you are in that moment -- that magical moment of inspiration -- you can find out where to get that T-shirt," Tim Kendall, Pinterest's president, said at an event in San Francisco.
While other social media sites have tried to become shopping destinations, with limited success, Pinterest has an advantage. People visit the app to get inspired about what they want to buy or do. The six-year-old company, which has more than 100 million users, was last valued at $11 billion in a funding round in March 2015.
Before it's here, it's on the Bloomberg Terminal.
LEARN MORE