U.K. Labour Crisis Deepens as Mass Revolt Engulfs Corbyn
by and
'You are not the right person to lead the party,' Eagle writes

Labour leader seeks to shore up position with new appointments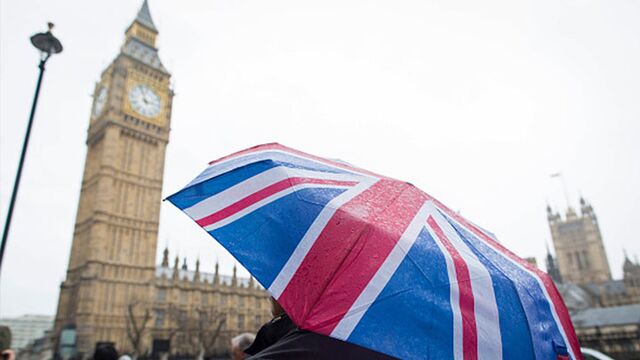 Criticism of Jeremy Corbyn over his leadership of the opposition Labour Party has exploded into a mass revolt in the wake of the Brexit referendum.
Labour spokespeople on business, energy and pensions all resigned from the shadow cabinet on Monday along with at least 25 others, adding to 12 departures on Sunday. A no-confidence motion, tabled last week by Ann Coffey and Margaret Hodge, is set to be discussed at a meeting of Labour lawmakers Monday evening before a vote on Tuesday. Corbyn has vowed to carry on as party leader.
"You are not the right person to lead the party," shadow business secretary Angela Eagle, the most senior Labour figure to desert Corbyn, wrote in her resignation letter, posted on Twitter. "You have lost the confidence of colleagues, and you have struggled to win the confidence of our voters and the wider public."
In an effort to shore up his position, Corbyn announced 10 new appointments. Emily Thornberry was named as foreign-affairs spokeswoman, replacing Hilary Benn, whom he fired on Sunday. Diane Abbott was appointed health spokeswoman to replace Heidi Alexander, who resigned at the weekend.
Corbyn Defiance
Corbyn met with Deputy Leader Tom Watson on Monday. Watson told Corbyn that he's lost his authority in the parliamentary party, while stopping short of calling for him to quit, the Guardian newspaper reported. Corbyn became leader in September with the backing of party members, but little support among Labour members of Parliament, many of whom now accuse him of doing too little to persuade Labour voters to back staying in the European Union.
"I was elected by hundreds of thousands of Labour Party members and supporters with an overwhelming mandate for a different kind of politics." Corbyn said in a statement late Sunday. "Those who want to change Labour's leadership will have to stand in a democratic election, in which I will be a candidate."
The result of the no-confidence vote, due after 4 p.m. on Tuesday, is advisory only. To trigger a leadership election, at least 50 lawmakers must sign a letter supporting a rival candidate.
Mass Walkout
After Benn was sacked in the early hours of Sunday, 11 more members of Corbyn's team quit, one by one. The steady drip increased to a flow on Monday, with more than two dozen resignations. Energy spokeswoman Lisa Nandy and shadow work and pensions secretary Owen Smith issued a joint statement saying a leadership contest is "inevitable" and that Watson should steer the party as caretaker for now.
"I do not believe the Labour Party under your leadership is, or ever will be, in good enough shape to go to the public in an election and ask to serve them in government," Anna Turley, who quit Monday as civil society spokeswoman, said her letter to Corbyn.
Another lawmaker who quit Corbyn's team, Steve Reed, wrote that the party would face "annihilation" in a general election, while Toby Perkins said he'd been contacted by many Labour voters who had been "enthused" when Corbyn became leader in September but now wanted him to step down. Labour would risk a "catastrophe" if Corbyn led them into an election, he said. He later told Sky News that suitable candidates to succeed Corbyn could include Benn, Watson, Nandy and former soldier Dan Jarvis.
Political Turmoil
U.K. politics has been plunged into turmoil since Britons voted to leave the EU on Thursday. The Conservatives face a leadership contest to replace David Cameron, who announced his resignation following the result; Labour is in disarray; and there remains no clarity on what the new relationship with the EU will look like or the economic damage Brexit will inflict. In Scotland, where voters decisively backed staying in the EU, Scottish National Party leader Nicola Sturgeon is pushing for another referendum on independence from the U.K.
With the pound tumbling to a new 31-year low against the dollar Monday, leaders on both sides of the referendum campaign sought to reassure investors. Chancellor of the Exchequer George Osborne, who fought to keep Britain in the EU, said the economy is confronting an "inevitable adjustment" from a position of strength. Boris Johnson, the leading "Leave" campaigner and the favorite to succeed Cameron, said the negative consequences are being "wildly overdone" and the upside ignored.
Before it's here, it's on the Bloomberg Terminal.
LEARN MORE