Total Wins Bid to Operate Qatar's Giant Al-Shaheen Oil Field
by
Offshore reservoir produces about 300,000 barrels of oil a day

French company wins 30% stake as part of joint venture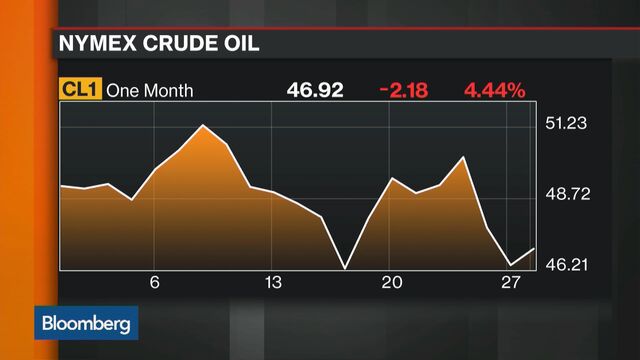 Qatar Petroleum chose Total SA to operate the country's biggest oil field and replace AP Moeller-Maersk A/S in running the reservoir responsible for more than 40 percent of the OPEC nation's output.
Paris-based Total, which beat competitors including Royal Dutch Shell Plc, won a 30 percent stake in the al-Shaheen joint venture with state-run Qatar Petroleum, Saad al-Kaabi, Qatar Petroleum's chief executive officer, told reporters at the signing ceremony in Doha. The venture will start in July 2017.
Crude output in Qatar, the world's biggest exporter of liquefied natural gas, has declined over the past eight years. The recent slump in energy prices has halted more than a decade of budget surpluses for the government, forcing state-owned companies to fire thousands of people. Qatar Petroleum completed a restructuring last year that reduced headcount, divested non-energy units and imposed stricter conditions on foreign partners. 
Qatar Petroleum and Total will form a joint venture called North Oil Co. to develop the al-Shaheen field for 25 years. Total plans to invest $2 billion over five years to maintain the field's output and will study how to boost production, Total CEO Patrick Pouyanne said.
New Barrels
"We don't receive a lot of money for the existing barrels but for the new barrels we are able to bring, we will be rewarded," Pouyanne said.
Al-Kaabi said the jobs of Maersk Oil Qatar workers operating al-Shaheen will be guaranteed with the new proposed venture. The unit of Copenhagen-based Maersk has developed and managed al-Shaheen since 1992. Qatar accounted for close to half of the company's 2015 output and has been the biggest contributor to Maersk Oil's production for the better part of the past decade.
Qatar, the third-smallest oil producer in the Organization of Petroleum Exporting Countries, pumped 640,000 barrels of crude a day in May, data compiled by Bloomberg show. Sales of oil and LNG have made the Persian Gulf state of 2.5 million people the world's richest per capita by purchasing power parity, according to the World Bank.
Adding al-Shaheen to Total's Qatar portfolio -- which includes stakes in two LNG plants, a natural gas pipeline and petrochemical facilities -- makes the country responsible for 10 percent of the company's business, Pouyanne said. Even though al-Shaheen is considered "complex," he said, extracting oil from the offshore reservoir is cheaper than at deep-water fields.
"We want to have a portfolio which can resist the volatility of oil price," Pouyanne said. "That's why we like the Middle East, and Qatar in particular -- to have access to giant resources where we can have very competitive assets."
Before it's here, it's on the Bloomberg Terminal.
LEARN MORE