How Did the Bookies Get It So Wrong: Ladbrokes Tries to Explain
by
Gambling firms had placed 90% probability on Brexit rejection

Sometimes long-shots win, Ladbrokes says as markets plunge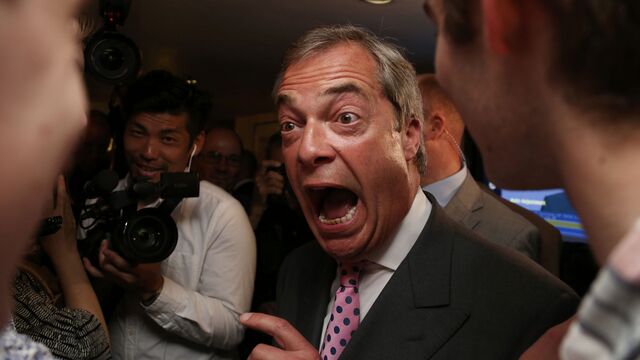 The result of the U.K.'s Brexit referendum defied gambling firms, which placed a 90 percent chance on the nation remaining in the European Union as the campaign drew to a close. It might just be one of the occasions where an outsider wins, Ladbrokes Plc said.
The final tally, announced just after 7 a.m. London time, showed voters backed "Leave" by 52 percent to 48 percent, sending the pound and stock markets plunging. The government's pro-EU campaign was defeated by more than 1 million ballots, dealing a blow to the notion that betting odds provide a better guide to the direction of political events than polls.
"Is this just one of the inevitable, normal occasions where an outsider wins, or a fatal blow to the idea of betting markets as being a useful forecasting tool?" said Matthew Shaddick, head of political betting at Ladbrokes. "I tend to think the former, but that doesn't mean we don't have to reflect on all of their potential flaws."
Shaddick said he saw no evidence that the betting market was deliberately "manipulated." Still, he said that bookies may have been misled by the weight of money, with more cash staked on a "Remain" vote even though the majority of bets were backing a Brexit.
"In an event like this, where the bettors are also participants, should we have taken account of that?," said Shaddick. "We didn't think so, but perhaps we were wrong."
Before it's here, it's on the Bloomberg Terminal.
LEARN MORE