Brexit Bond Trades Mean Sell What You Can in Illiquid Market
Bloomberg News
Higher-rated junk debt leads selloff on easier trading

Riskiest company bonds fail to change hands, prices indicate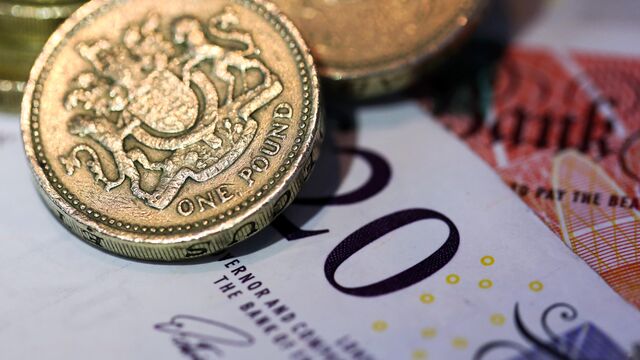 Corporate-bond traders trying to navigate the fallout from Britain's decision to leave the European Union collided with the reality of illiquid markets, leaving few bonds they could actually buy and sell.
A market rout was driven by higher-rated speculative-grade securities, which sold off because they're easier to trade. By contrast, bond prices indicate that the riskiest company notes didn't change hands.
"Larger and safer high-yield names have traded down simply because they're more liquid," said Louis Gargour, chief investment officer of London-based LNG Capital, an alternative investment-management firm. "For most of the other names, you won't see trading until the dust has settled. You have plenty of requests to buy, but basically no sellers."
Notes sold by Wind Telecomunicazioni SpA and cable company Unitymedia GmbH, both ranked three levels below investment grade by S&P Global Ratings, declined, and were among the worst performing in JPMorgan Chase & Co. indexes, according to data compiled by Bloomberg. Yioula Glassworks SA's notes, rated 10 levels below investment grade, were little changed.
Nobody Knows
"Nobody really knows where things should be and thus nobody really wants to trade," said Gordon Shannon, a London-based money manager at TwentyFour Asset Management, which oversees 6.4 billion pounds ($8.7 billion). "The volumes are pretty thin."
Wind's 1.75 billion euros ($2 billion) of bonds due April 2021 fell three cents on the euro to 94 cents, while Unitymedia's 700 million euros of January 2027 notes dropped more than three cents on the euro to 90.7 cents, according to data compiled by Bloomberg. Yioula Glassworks' 185 million euros of notes due May 2019 held at 93 cents.
"There's not a whole lot you can do right now," said Richard Lindquist, head of high-yield credit at Morgan Stanley Investment Management in New York, which oversees more than $400 billion. "We've tried to opportunistically buy some bonds today -- we haven't bought a whole lot because the offer price was too high relative to where the bid was."
Euro-denominated junk bonds issued by U.K. companies also fell. Thomas Cook Group Plc's 400 million euros of June 2021 notes declined almost five cents on the euro to 94.5 cents, Bloomberg data show. Virgin Media's 460 million euros of January 2025 bonds dropped two cents to 96 cents.
ECB Speculation
Some investment-grade corporate bonds in euros rose on speculation the European Central Bank will step up its asset-purchase program. Some notes from companies including Veolia Environnement SA, Electricite de France SA and auto-parts market Robert Bosch GmbH increased more than two cents on the euro.
Some of the riskiest bonds didn't trade at all and many investors are sitting on the sidelines.
"We haven't done a single trade, and we are unlikely to do one," said Philipp Good, a Zurich-based senior portfolio manager at Fisch Asset Management, which oversees about 9 billion Swiss francs ($9.3 billion). "It's a good moment to stand still, see what the market implications are and then decide whether to have some exposure."
— With assistance by Luca Casiraghi, Sally Bakewell, and Katie Linsell
Before it's here, it's on the Bloomberg Terminal.
LEARN MORE