business
Vancouver Mayor Seeks to Tax Empty Homes Amid Soaring Prices
By and
Investors can't be allowed to treat houses as commodities

Canadian government needs to better enforce property taxes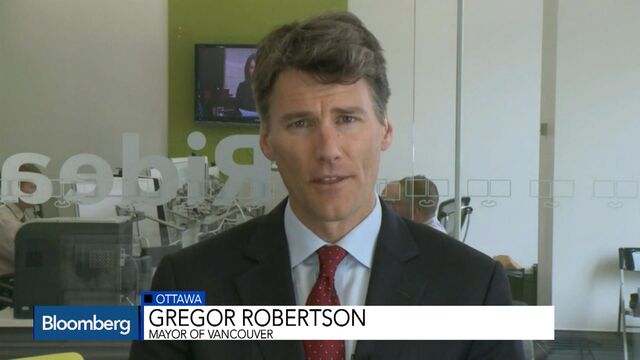 Vancouver's mayor is considering a tax on empty homes to help boost supply and damp prices in North America's hottest residential market.
Owners need to be prodded to live in the properties they buy or rent them out as the city faces an acute housing shortage, Vancouver Mayor Gregor Robertson told Bloomberg TV Canada in an interview Tuesday.
"We're looking at new regulation and a carrot-and-stick approach to making sure that houses aren't empty in Vancouver," Robertson said, including a tax on vacant homes. "If you're not using your property -- either living in it or renting it out -- then you have to pay more tax. Because effectively it's a business holding, and should be taxed accordingly."
Public pressure has been mounting for a crackdown on soaring home prices that has made Vancouver -- consistently ranked one of the most liveable cities in the world -- also increasingly unaffordable. The price of residential homes rose faster than in any other North American city last year in Vancouver, according to Knight Frank LLP.
Before it's here, it's on the Bloomberg Terminal.
LEARN MORE