Billionaire Wilbur Ross Likes the Look of Chinese Bad Loans
Bloomberg News
Ross's interest comes as Moody's sees no crisis in near term

Bank of China, China Merchants selling bad-loan securities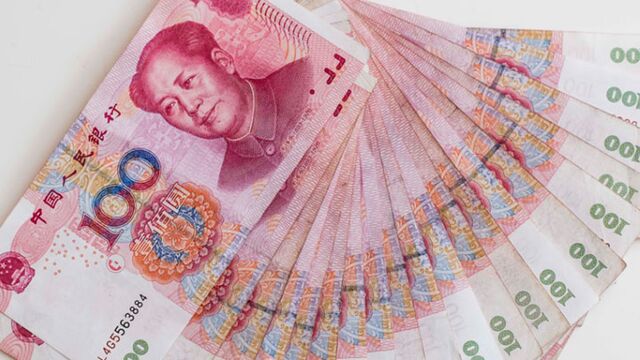 U.S. billionaire Wilbur Ross said he's considering investing in nonperforming loans in China, as Moody's Investors Service said that the nation has the tools to prevent a financial crisis in the near term.
I'm "getting very interested in China in terms of distressed loans," Ross, 78, chairman of private-equity firm WL Ross & Co., said in a Bloomberg Television interview in New York on Wednesday, commenting on bad loans packaged as asset-backed securities. "If they do that with transparency and with reasonable pricing, that'll be a very good help for the Chinese banks and it will create an opportunity for people like ourselves."

While China's rapid build-up of debt is akin to warning signs in other countries that had systemic crises, the "overarching role of the Chinese state" over financial institutions' balance sheets is among reasons that it may avoid the same fate, ratings company Moody's said in a report on Thursday.
Ross's comments come amid a debate on the outlook for China's banks. While some analysts warn a bailout may be looming, a Hong Kong hedge fund, Red Cliff Asset Management, has said that investors are under-rating the prospects of the big lenders, which could "grow themselves out of the problems," aided by support from policy makers.
Watch Next: Ross: Getting Interested in Chinese Distressed Loans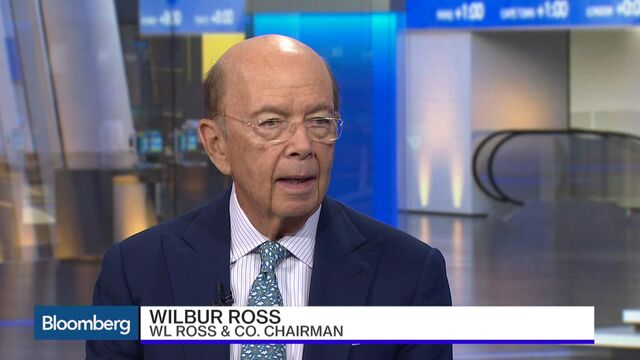 'Easy' Part

Societe Generale SA analysts said this week that Chinese banks may ultimately face 8 trillion yuan in losses and a bailout from the government, while the International Monetary Fund said in April that China may have $1.3 trillion of loans to borrowers without sufficient income to cover interest payments. Investors Kyle Bass and George Soros have also sounded alarm bells.
"It's easy to see who is in trouble," Ross said. "It's pretty easy to see who is distressed -- but it's harder to figure out how to rehabilitate them."
Regulators will let Chinese banks issue as much as 50 billion yuan ($7.6 billion) of the securities, people familiar with the matter said in February. On Thursday, Bank of China Ltd. and China Merchants Bank Co. were leading the way, offering a total of 534 million yuan of bonds backed by non-performing assets on China's interbank market, in the first such sales since 2008.
China's central bank said in February that most types of overseas financial institutions such as commercial lenders, insurance companies, securities firms and asset managers would no longer need quotas to invest in the interbank bond market. Hedge funds weren't included.
11-Year High
Soured loans at Chinese commercial banks have climbed to the highest level in 11 years as defaults spread from small closely held firms to large state-owned enterprises. Non-performing loans stood at 1.39 trillion yuan in March, according to data compiled by the China Banking Regulatory Commission. Analysts say that total is understated.
Bank of China is selling 301 million yuan of securities backed by 1.25 billion yuan of substandard corporate loans in Shandong province. The bank expected a collection rate on the debt of 34 percent. Merchants Bank will issue 233 million yuan of securities with underlying assets of 2.1 billion yuan of soured credit-card loans from individuals across the country. It says it expects a collection rate of 14 percent.

As much as 100 billion yuan of NPL asset-backed securities may be sold in 2016, an amount equivalent to about 4 percent of an estimated total for soured loans at the end of this year, Sophie Jiang, a Hong Kong-based analyst at Nomura Holdings Inc., wrote in a note on May 20. The issuance won't be big enough to be a primary tool for NPL disposals, she said.
Yields should be higher than a 5.7 percent average for asset-backed securities issued between 2013 and 2015, because of the risks involved in bad-debt collection, Jiang estimated.
— With assistance by Sharon Smyth, Jun Luo, and Vonnie Quinn
Before it's here, it's on the Bloomberg Terminal.
LEARN MORE