Monsanto Poised to Reject $62 Billion Bayer Takeover Bid
by and
Seed company is said to seek higher price, more time for talks

Monsanto said to remain open to exploring a deal with Bayer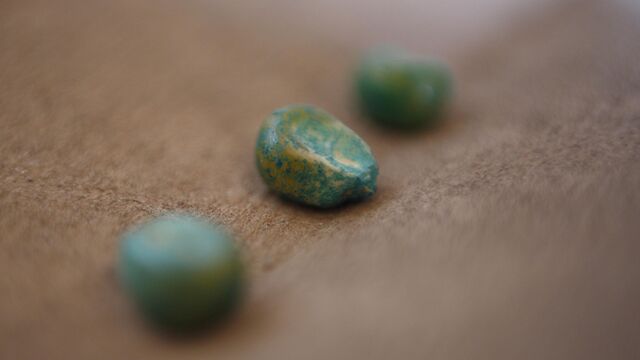 Monsanto Co. is poised to reject a $62 billion takeover offer from Germany's Bayer AG as too low, according to people with knowledge of the matter, potentially derailing a proposed deal to create the world's biggest supplier of farm chemicals and seeds.
The St. Louis-based company is seeking a higher price and more time to hold negotiations with Bayer, the people said, asking not to be identified because the deliberations are private. Monsanto is still open to exploring a deal because it sees the strategic rationale of a combination, they said. Monsanto's board was unanimous in its rejection of the Bayer offer, one of the people said.
Bayer on Monday made public its offer of $122 a share in cash, or a 37 percent premium. Monsanto shares rose 1.9 percent to $108 at 11:53 a.m. in New York. A representative at Monsanto declined to comment. Reuters reported the Monsanto board's decision earlier on Tuesday.
Bayer will likely come back with a higher bid, Jonas Oxgaard, an analyst with Sanford C. Bernstein & Co. in New York, said Tuesday in a note, adding that an offer below $135 per share would be "challenging" for Monsanto to agree to.
Buying Monsanto would give Bayer a company that's both the world's largest seed supplier and a pioneer of crop biotechnology. The kind of genetically modified seeds that Monsanto started to commercialize two decades ago now account for the majority of corn and soybeans grown in the U.S. Monsanto also sells seeds in foreign markets including Latin America and India.
Industry Consolidation
The offer from Bayer, which was made May 10 in a letter to Monsanto, marks a reversal of roles for the U.S. company. Monsanto previously sought to buy Swiss pesticide maker Syngenta AG, abandoning the $43.7 billion bid in August after the other company refused to agree to a deal.
The crop and seed industry is being reshaped by a series of large transactions that may end up leaving just a few global players who can offer a comprehensive range of products and services to farmers. China National Chemical Corp. agreed in February to acquire Syngenta for about $43 billion, months after Monsanto abandoned its own bid for Syngenta. Meanwhile DuPont Co. and Dow Chemical Co. plan to merge and then carve out a new crop-science unit.
QuickTake: GMOs and Engineered Food
Despite its preeminence in seeds, Monsanto has become vulnerable to a takeover as a number of problems piled up this year. The company has cut its earnings forecast, clashed with some of the world's largest commodity-trading companies and become locked in disputes with the governments of Argentina and India.
Farmers have seen their incomes fall in the last few years amid declining commodity prices, and that's spurred them to increasingly demand products tailored to their needs, according to Jason Miner, an analyst with Bloomberg Intelligence. Monsanto has become over-reliant on seeds at the expense of crop chemicals such as pesticides, something that spurred the company in its ultimately unsuccessful pursuit of Syngenta, Miner said.
Monsanto was founded in 1901, its first product was the artificial sweetener saccharin. Until the late 1970s, the company produced highly toxic polychlorinated biphenyls, known as PCBs. It was also among companies that manufactured the mixture of herbicides known as Agent Orange and used as a defoliant by the U.S. in the Vietnam War.
Before it's here, it's on the Bloomberg Terminal.
LEARN MORE