The $120 Billion Merger Pop Missing From U.S. Equity Market
by
Slowdown in deal activity means smaller boost to share prices

Equity support from M&A, buybacks and dividends begins to wane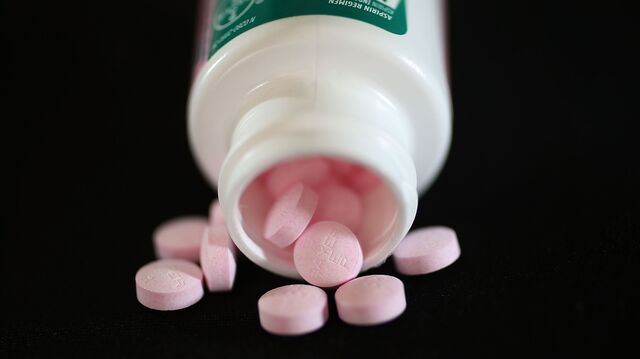 Cracks in the foundation of the bull market in U.S. stocks are quickly spreading.
The Wall Street deal-making machine that powered 2015 to one of the biggest years ever for mergers and acquisitions has slowed, and that means the pop to stock prices that investors could count on from corporate transactions has been reduced. While there are still seven months left in 2016, the volume of takeovers shows few signs of picking up.

Take the knee-jerk jump in acquired companies on the first trading session after a takeover is announced. Those gains alone added $192 billion to equity values in 2015, according to data compiled by Bloomberg. This year, single-day moves following M&A are on pace to add $70 billion -- the least since 2009.
Seldom since stocks began their ascent in March 2009 has the outlook been more bleak than now. Economists are cutting forecasts for global growth and the Federal Reserve is warning more interest rate increases are coming as soon as next month. Announced buybacks, the biggest source of equity demand in the seven-year bull market, dropped 38 percent in the last four months, the number of dividend boosts is the lowest since 2009 and earnings are in free fall.
"M&A, buybacks, flows into equities -- they've been like safety nets for the market, and if something goes wrong, it's likely to be more exaggerated in their absence," Thomas Melcher, the Philadelphia-based chief investment officer at PNC Asset Management Group, said by phone. "It doesn't mean the market can't sustain these levels, but it does mean it's walking on a tightrope."
Companies are putting on the brakes at a time when most investors are nursing losses. The S&P 500 is down 3.5 percent in 12 months and has gone a full year without setting an all-time high, a fallow period that has just two precedents in past bull markets. Declines of comparable length have usually been the start of bear markets, defined by a 20 percent retreat in prices.
The S&P 500 was little changed at 11:03 a.m. in New York.
Other sources of corporate largess are slowing down. In the first quarter, capital spending at U.S. companies dropped by the most since 2009. That's against the backdrop of the fourth straight quarter of declining profits and the fifth quarter of shrinking revenue.
Near-zero interest rates and a deluge of so-called mega deals valued at $20 billion or above pushed merger activity to $5 trillion in 2015 -- a record-setting level, before a handful of terminated transactions. Scrutiny by antitrust enforcers and the U.S. Treasury's stand against corporate tax inversions were to blame.
Deal-making remains stalled, with just over $300 billion in the first quarter, the least since the first quarter of 2014, according to Bloomberg data. The S&P 500 gained less than 1 percent in that period, as one of the fastest rebounds in history erased an 11 percent loss.
"It's about economic, regulatory and capital market uncertainty," said Marc Zenner, co-head of corporate finance advisory at JPMorgan Chase & Co.'s investment banking unit in New York. "The high-yield market is virtually shut down and the equity market is not lending itself to as many deals, so companies are not as willing to engage in M&A if the money is not going to be there."
Executives are dimming the outlook for cash handouts that investors have become accustomed to throughout the bull market. Planned buybacks fell $147 billion from a year ago last quarter and the number of firms cutting dividends rose to a seven-year high.
While determining the direct price impact of a drop in M&A activity isn't a precise science, measuring the jump in target companies' shares when a deal is announced is useful as a rough gauge of how stock prices are aided by deals in the aggregate.
At this time last year, the one-day share price moves of U.S.-listed target companies in deals of any size translated into $73 billion in new market cap, according to data compiled by Bloomberg. That compares with just $27 billion in 2016. To put the statistic in perspective, the market value created by target price reactions equated to roughly three months worth of executed buybacks, which occurred on a scale of roughly $150 billion per quarter last year.
"Taking away that demand component is adding pressure to valuations with everything else held equal and given disappointing growth domestically and across the globe," said Mark Heppenstall, the Horsham, Pennsylvania-based chief investment officer of Penn Mutual Asset Management. His firm oversees about $20 billion. "Less financial engineering has got to put pressure on prices here."
The dearth in M&A in 2016 may be a temporary phenomenon that's an effect of market volatility and a regulatory crackdown. The most common impetus for deals -- need for growth, cash hoards, low interest rates, and shareholder activism -- are still there.
In fact, the reduction in shareholder-friendly corporate activity like buybacks, dividends and buyouts may be more an effect of a weak equity market instead of a contributor to it, according to JPMorgan's Zenner.
"It's hard to separate whether M&A and buybacks drive the stock market or if the stock market drives buybacks and M&A," he said. "You could say yes, the decline in M&A and buybacks is going to create weakness in the stock market, but you need to look at the root cause, which is that volatility and uncertainty about the future cause companies to be less confident."
With the S&P 500 hovering within 5 percent of its high, equities are far from cheap. The price-earnings ratio is 19, about 14 percent higher than the 30-year average, and valuations measured by revenue are the steepest for large-cap stocks in a decade.
Pricier stocks may be one reason why equity investors have reacted less positively to transactions as of late. The average takeover premium offered to companies slid in 2015 amid record deal volume, and the price reaction in target stocks shrank.
"As earnings have continued to decelerate, there's just less capital for people to do some of these types of things," said Tom Siomades, head of Hartford Funds Investment Consulting Group in Radnor, Pennsylvania. His firm oversees $73.6 billion. "At the same time, stocks have appreciated and it makes doing those transactions more expensive."
Before it's here, it's on the Bloomberg Terminal.
LEARN MORE