Banks Suffer Worst Start to a Year in Commodities in Decade
by
Income at Goldman, JPMorgan, others fell 40% in first quarter

Banks have scaled down exposure to commodity-related clients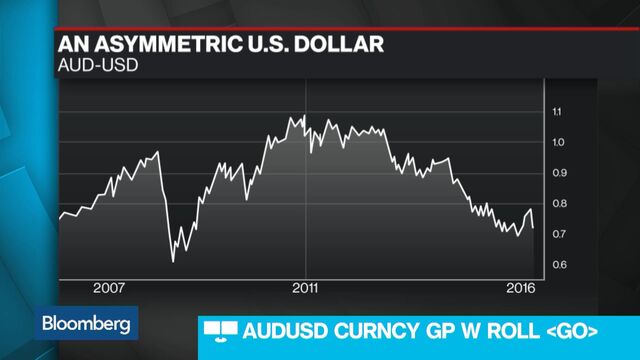 Commodities revenue at the largest banks had the worst start to a year in more than a decade amid a pullback in raw-materials financing.
Income at Goldman Sachs Group Inc., JPMorgan Chase & Co. and 10 other top banks slid by a combined 40 percent year-on-year in the three months though March to $1.1 billion, according to analytics firm Coalition Ltd. That was the least since the third quarter and the worst start to a year since 2005.

Revenue shrank as banks scaled back hedging and financing deals and their hedge-fund clients pulled out of commodities, said Amrit Shahani, a research director at Coalition. With oil tumbling 54 percent in the past two years, many energy firms have struggled to stay afloat, putting into question banks' lending to the industry. JPMorgan, Bank of America Corp. and Citigroup Inc. said last month they were setting aside more money to cover losses from energy loans following oil's collapse.
"It was a very slow quarter," Shahani said by phone. "The issue with the credit rating of the energy companies really became a problem in 2015. It's come under a magnifying glass in 2016."
Moody's Investors Service said in early April that banks would need an additional $9 billion to cover souring oil and gas loans in a worst-case scenario.
Energy Concerns
Concerns about the energy industry curbed banks' risk appetite, cutting revenue from oil and industrial metals, Coalition said in the report released Tuesday. In contrast, lenders' business in precious metals performed "significantly" better following increased investor demand, it said. The London-based company didn't provide a further breakdown.
Combined revenue from raw materials dropped 18 percent to $4.6 billion last year, the lowest in more than a decade, and down about two-thirds from the banks' moneymaking peak in 2008. Institutions scaled down or abandoned commodities businesses in the past few years amid increased regulatory scrutiny and reduced investment by hedge funds and other large traders.
Morgan Stanley sold its oil-merchanting business to Castleton Commodities International LLC and pulled out of industrial metals trading late last year. JPMorgan sold part of its physical commodities business to Mercuria Energy Group Ltd. in 2014.
The analytics company tracks commodities activities including power and gas, oil, metals, coal and agriculture. Other banks included in Coalition's research are Morgan Stanley, Bank of America Merrill Lynch, Barclays Plc, BNP Paribas SA, Citigroup Inc., Societe Generale SA, Credit Suisse Group AG, Deutsche Bank AG, UBS Group AG and HSBC Bank Plc.
Before it's here, it's on the Bloomberg Terminal.
LEARN MORE