VW to Publish New Strategy in Mid-June for Rebound From Scandal
by
More than 250 employees working on company targets for 2025

Project to outline eight key initiatives across the carmaker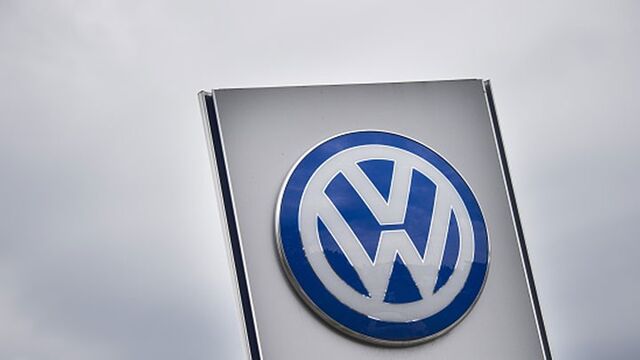 Volkswagen AG plans to abandon old habits like centralized decision-making and will become more open to cooperation with other companies in a new strategy being unveiled in mid-June to rebound from its emissions-cheating scandal.
More than 250 employees are developing the plan, which will comprise eight key initiatives across the group through 2025, Chief Executive Officer Matthias Mueller said Friday, according to excerpts of a speech at an internal management meeting at the carmaker's Wolfsburg, Germany, headquarters.
"The focus of our Strategy 2025 will be the customer with his wishes and needs," Mueller said. "In the end, a strategy is only good if it leads to products that excite people and that they want to buy."
VW has pledged to accelerate efforts to become more nimble as it seeks to move beyond the worst crisis in its corporate history. The scandal erupted eight months ago, when Volkswagen admitted to rigging software on as many as 11 million diesel cars worldwide to pass emissions tests.
The manipulation has sent shock waves across the industry, and triggered VW's first annual operating loss since 1993. The company has set aside 16.2 billion euros ($18.2 billion) for car repairs, fines and lawsuits, and it needs to hammer out a settlement by June 21 with U.S. authorities on what to do with vehicles there and how to compensate for the pollution caused.
VW plans to establish a new business unit that will focus on mobility services as technology companies plot inroads in the automotive industry, forcing global car manufacturers to look beyond just producing and selling vehicles.
The industry shift "will cost a high amount of money" and VW must "significantly improve cost efficiency" to pay for it, Mueller said. "It just can't be that a company that's selling 10 million vehicles per year doesn't reap economies of scale and synergies to the extent possible and necessary. Some competitors are unfortunately better at that," and VW needs to "catch up to the best."
Before it's here, it's on the Bloomberg Terminal.
LEARN MORE