Pandora Pressed to Consider Sale by Activist Investor Corvex
by
Hedge fund urges Web-radio provider to hire independent banker

Meister 'surprised' by return of founder as CEO after talks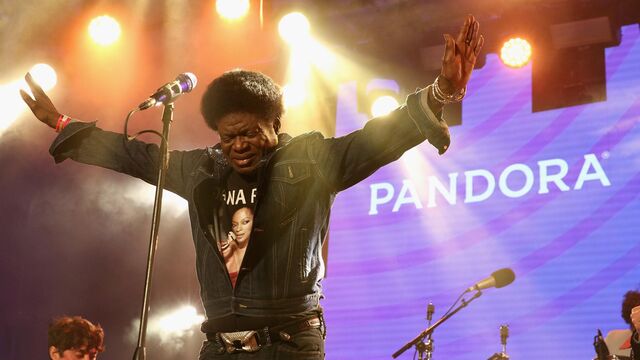 Corvex Management, the hedge fund run by Keith Meister, is pressing Pandora Media Inc.'s management to explore a sale, saying that the Web-radio provider hasn't been able to boost returns for shareholders even though it has a "great product."
The activist investor, which disclosed an increased 9.9 percent stake in shares and derivatives in Pandora, made public a letter to the board, referring to discussions with the Internet radio service about exploring a sale.
The two sides have held talks over several months about Pandora's business, including the need to explore the value it could realize in a sale and evaluating such a move against other options such as continuing to operate on a stand-alone basis, the hedge fund said in a filing Monday.
"It remains our firm belief that the company should immediately explore the potential value to shareholders that could be realized in a sale transaction, and to evaluate the results of a fulsome sales process against other options including the risk-adjusted value of continuing to operate on a standalone basis," Meister wrote in the letter. "While we are not pre-judging the outcome, we believe there is likely to be significant strategic interest in the company at a substantial premium to the company's recent stock price."
Shares of Pandora rose as much as 7.9 percent to $10.77 and were trading at $10.50 at 9:54 a.m. in New York. The stock had plunged 26 percent this year through Monday's close.
Stephanie Barnes, a spokeswoman for Oakland, California-based Pandora, said in a statement that the company has a profitable core business and a strong balance sheet, and investing for growth.
"Our management team is in constant dialogue with shareholders about our business strategy and committed to delivering results and long-term value," Barnes said.
Corvex was "surprised" by the return of founder Tim Westergren as Pandora's chief executive officer, replacing Brian McAndrews, Meister wrote in the letter. The activist had earlier privately proposed three directors and withdrew its dissident notice "based on our understanding of your openness to considering all paths to enhance shareholder value, and your willingness to appoint Anthony Vinciquerra (who was not one of our nominees) to the board."
Pandora should retain an independent investment bank to evaluate all options, Corvex said in the letter, which also criticized its share performance, "rich" acquisition of TicketFly Inc., limited stock ownership of senior management, and a change in tone with the founder's return.
"Westergren's public statements suggest he has no intention of comparing alternative options such as a sale with the company's current strategy, which contradicts our understanding of the board's openness to all paths to maximize shareholder value based on our previous conversations," Meister wrote. Some "believe Pandora's expensive push into adjacent business lines reflects a belated admission that growth in the core ad-supported Internet radio business has stalled, while others simply do not trust management."
Pandora had hired Morgan Stanley to explore strategic options, according to people with knowledge of the matter. Westergren, however, has said the company is better off independent.
McAndrews, a former advertising executive who was replaced in March, came aboard in 2013 to help Pandora profit from a large base of music listeners. Sales have increased since then, though growth has slowed and its user base has stagnated. Pandora had 81.1 million users at the end of 2015, a decline of 400,000 from the year before. On-demand streaming services such as Spotify Ltd. and Apple Music both added millions of customers over that span.
Meister, who previously worked for billionaire activist investor Carl Icahn, formed Corvex at the end of 2010.
"Simply put, we believe Pandora can become an even more differentiated product and a more valuable business as a part of a larger enterprise," Meister wrote.
Before it's here, it's on the Bloomberg Terminal.
LEARN MORE