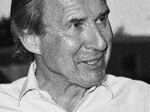 Tell me about the art market today and where you see it headed.
A lot of owners of top works have decided to hold back. This season there are far less really top-end works on the market. These last few years, literally from 2009 up to the end of last year, prices kept climbing. If you did own something truly exceptional, you were tempted to feel "Maybe now is the moment I should put it on the market." So the volume in the auctions is considerably lower than it was. But the sales that have taken place so far have been very solid.
 
How much speculation is going on? In other words, people buying pieces they love but would easily get rid of for the right offer?
There are, of course, as many motivations for collecting as there are collectors. And some are interested by the speculative aspect of it all. But even the most serious collectors have never seen a single collector who would show you a work and say, "Listen, I bought this for $1 million and now it's only worth $200,000." So even those who buy out of passion for art as their prime motivation take contentment when they see that what they've spent money on has been a good investment.
 
What happens to the market in tough economic times?
The last two periods of real readjustment were in 1990 and 2008. The boom in the late '80s had been fueled by Japanese collectors. In May 1990, world records were beaten for Dr. Gachet by Van Gogh at Christie's for $82 million. Then in June, all Japanese buyers had withdrawn from the market. It's by '96, '97 that it really gathers steam again. In '08, it's the opposite. It stopped in October 2008, but then in March 2009, there was the Pierre Bergé auction, which was the most successful auction, at the time, ever to take place.
 
You've seen many auctions take place. Offer us advice, a maxim.
I've seen people who are brilliant businesspeople but who, when they approach art, only want to buy bargains. And I've never seen a good collection made by someone just buying bargains. Often I've seen people who felt they had overpaid, but for something really exceptional. In the end, it was that work which increased the most in value over time. Quality is essential.
 
And isn't it easier to see quality when you know the life's work of an artist?
Every artist had some good days and some less good days. So you know what are the best works. But when you buy the work of a young artist, you don't know how he's going to hold up. You don't know how active he will be, how he will grow. So you take a bet, it's a kind of gut instinct. I was excited to see this week that one of my all-time favorite artists, Mark Bradford, has been selling very well. When we first sold a work by him, we decided to put him straightaway into the evening sale. The first time a work of his sold at auction, it made $180,000 or in that range. This week, we've seen prices in excess of $3 million for him.
 
What's happening at Sotheby's, which you left in 1997?
A number of specialists who have spent many years there have recently left. There has always been some mobility, with people moving on, offering an opportunity for the junior staff to move up one or two notches. What's maybe unusual, in terms of what has happened recently, is the number of seasoned specialists who did leave. I think that some of these specialists will go to other houses. Some will become art dealers.
 
What are the lessons you've learned from a lifetime in art?
You have to keep looking. It's essential to always visit all the exhibitions, the art fairs, the auction previews, the biennials. You have to stay in it. You have to stay current. You can't suddenly say, "OK," and take a step back. In any case, you don't want to take a step back because it's too enjoyable. You can't ever see too much art.
 
Watch Charlie Rose on Bloomberg TV weeknights at 6 p.m. and 9 p.m. ET.
Before it's here, it's on the Bloomberg Terminal.
LEARN MORE