World's Top Copper Miner Sees Prices Rising Toward End 2017
by
Asset sales in the industry likely to continue: Landerretche

Codelco aims to boost output to about 2 million tons by 2022
Codelco, the world's biggest copper producer, sees prices rising toward the end of next year as investment cuts hasten a re-balancing of global supply and demand.
The outlook for copper prices has improved since industry executives met in Santiago a month ago, according to Codelco Chairman Oscar Landerretche. "The producers, the real decision makers, are moving in a better direction," he said in an interview in Miami on Tuesday. "There has been a lot of halting or delaying of projects. All the big players have done that."

Copper futures in London are little changed this year after slumping to the lowest in almost seven years amid a broad commodity downturn. They rose Wednesday as producers from Codelco to Glencore Plc gave optimistic longer term outlooks at an industry conference in Miami as three years of declining prices deters production.
Copper's initial rise this year was fueled by "portfolio decisions", rather than market fundamentals, as expansionary monetary polices boosted market liquidity and led to speculative buying, Landerretche said. He sees the market "starting to tighten towards the end of next year."
Asset sales as part of the industry's readjustment are likely to continue, he said, declining to comment on whether Codelco planned to increase its 49 percent stake in the El Abra project in Chile. Freeport owns a controlling 51 percent and has been selling assets to manage its debt.
Despite the benefits of short-term cutbacks, Codelco aims to increase output to about 2 million metric tons a year by 2022 after the underground Chuquicamata mine starts production as soon as 2019, Landerretche said. Chile's state-owned miner currently produces about 1.7 million tons a year.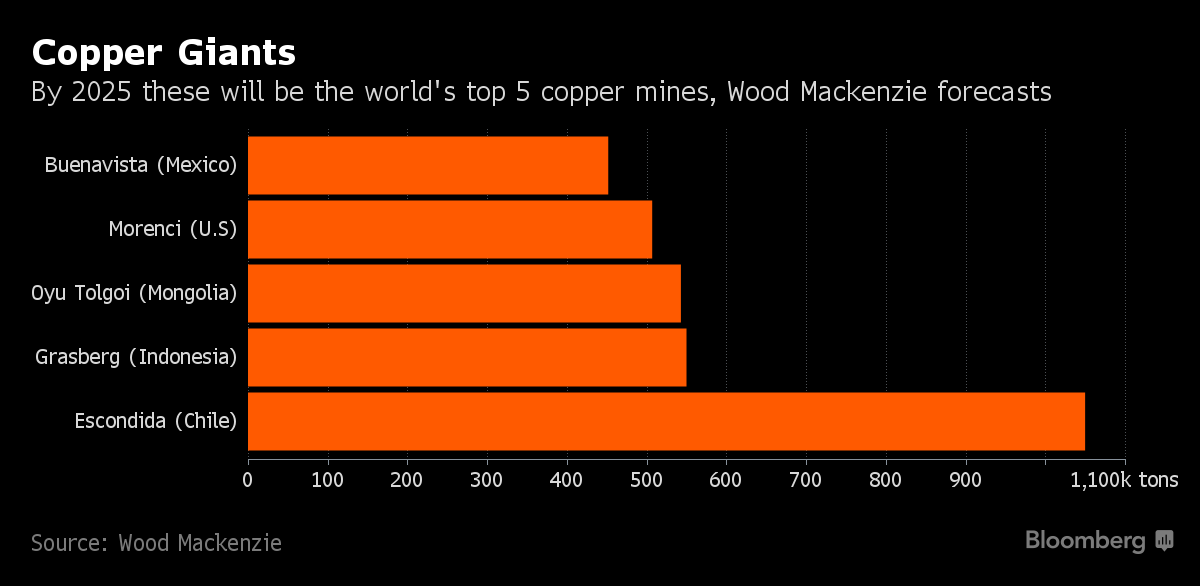 Before it's here, it's on the Bloomberg Terminal.
LEARN MORE