Greg Lippmann, 'Big Short' Trader, Wants to Finance Your Wedding
by
Ties knot with Promise Financial, internet lender for nuptials

Borrow now for big day, say `I do,' pay it back over time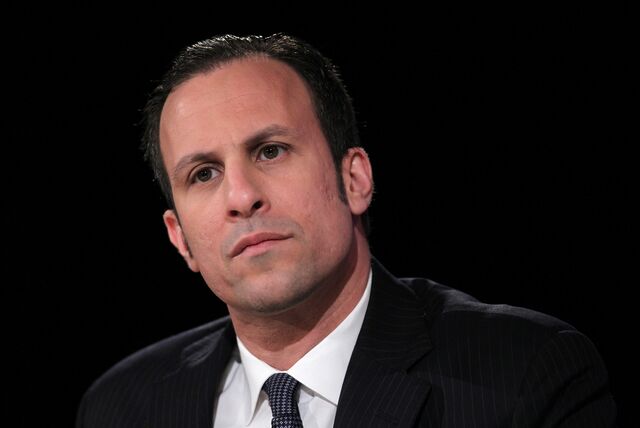 Greg Lippmann, made famous for amassing a fortune by betting against subprime mortgages in the run-up to the financial crisis, is now wagering on a different kind of finance: wedding loans.
Lippmann's hedge-fund firm LibreMax Capital LLC has agreed to buy loans made by Promise Financial, an online lender specializing in helping couples pay for the many costs involved in their big day, according to Promise's co-founders, Josh Jersey and Bradley Vanderstarren, in a phone interview. 
Lippmann, whose exploits were chronicled in Michael Lewis's 2010 book "The Big Short" and a 2015 film of the same title, confirmed the agreement when reached by phone Friday.
Jersey, 30, and Vanderstarren, 29, are the latest investors to take advantage of Wall Street's demand for higher-yielding and often unsecured consumer loans that can be securitized down the road.
'Big Savings'
Promise Financial's loans are meant to help couples and parents pay for weddings, but they aren't required to be used for that, Jersey said. With the average cost of a wedding in the U.S. around $30,000, Jersey said, Promise is helping finance around a third of that, based on the company's loan averages of $10,000. Depending on customer credit strength, interest rates can range from 6.99 percent to 29.99 percent.
The lender works by teaming up with businesses across the wedding industry, such as photographers and reception venues, which offer Promise's financing.
"Most borrowers have good credit but haven't been able to accumulate big savings yet," Jersey said, adding that the company's typical customers are in their mid-to-late-20s.
Both Jersey and Vanderstarren are formerly of Lee Equity Partners, a private equity firm that invests in specialty finance companies, including the subprime auto lender Skopos Financial. 
The Hoboken, New Jersey-based startup, which has raised $4 million in equity, is still in early growth stages and will likely have another funding round in three to six months, according to Jersey and Vanderstarren.
It has made around $7 million in loans since launching in June 2015, and has scraped together some $100 million in funding agreements from various investors, including high-net worth individuals and other private-investment firms, the founders said.
Before it's here, it's on the Bloomberg Terminal.
LEARN MORE