China Media Pulls Punches on Trump's Escalating Rhetoric
Bloomberg News
Economic ties seen enduring any fallout from anti-China talk

China following rule of non-interference in internal affairs
While increasingly harsh attacks on China help propel Donald Trump to the Republican presidential nomination, the country's state media has largely shown restraint, taking only the occasional swipe at the billionaire developer.
"We can't continue to allow China to rape our country -- and that's what they're doing. It's the greatest theft in the history of the world," Trump said while campaigning in Fort Wayne, Indiana, on Sunday. Trump's victory in the Midwestern state's primary Tuesday saw his leading challenger, U.S. Senator Ted Cruz of Texas, drop out of the race and effectively sewed up the Republican nomination for president.
While China's Xinhua News Agency published an article Tuesday quoting Western media and experts critical of Trump's rape comments, the state-run media giant offered no editorial response. On Friday, the typically more bellicose Global Times newspaper had written that most of Trump's foreign policy would "prove hollow, nationalistic and inconsistent" and said he was "seriously wrong about how economies work in the present world."
The episode is indicative of the Chinese state media's response throughout the U.S. presidential campaign, in which the country has been a favorite target by candidates of both parties. Trump has accused China of manipulating its currency to boost exports and building a "fortress" in the South China Sea, where the county is placing weapons on disputed islands and the U.S. is sending warships to assert navigation rights.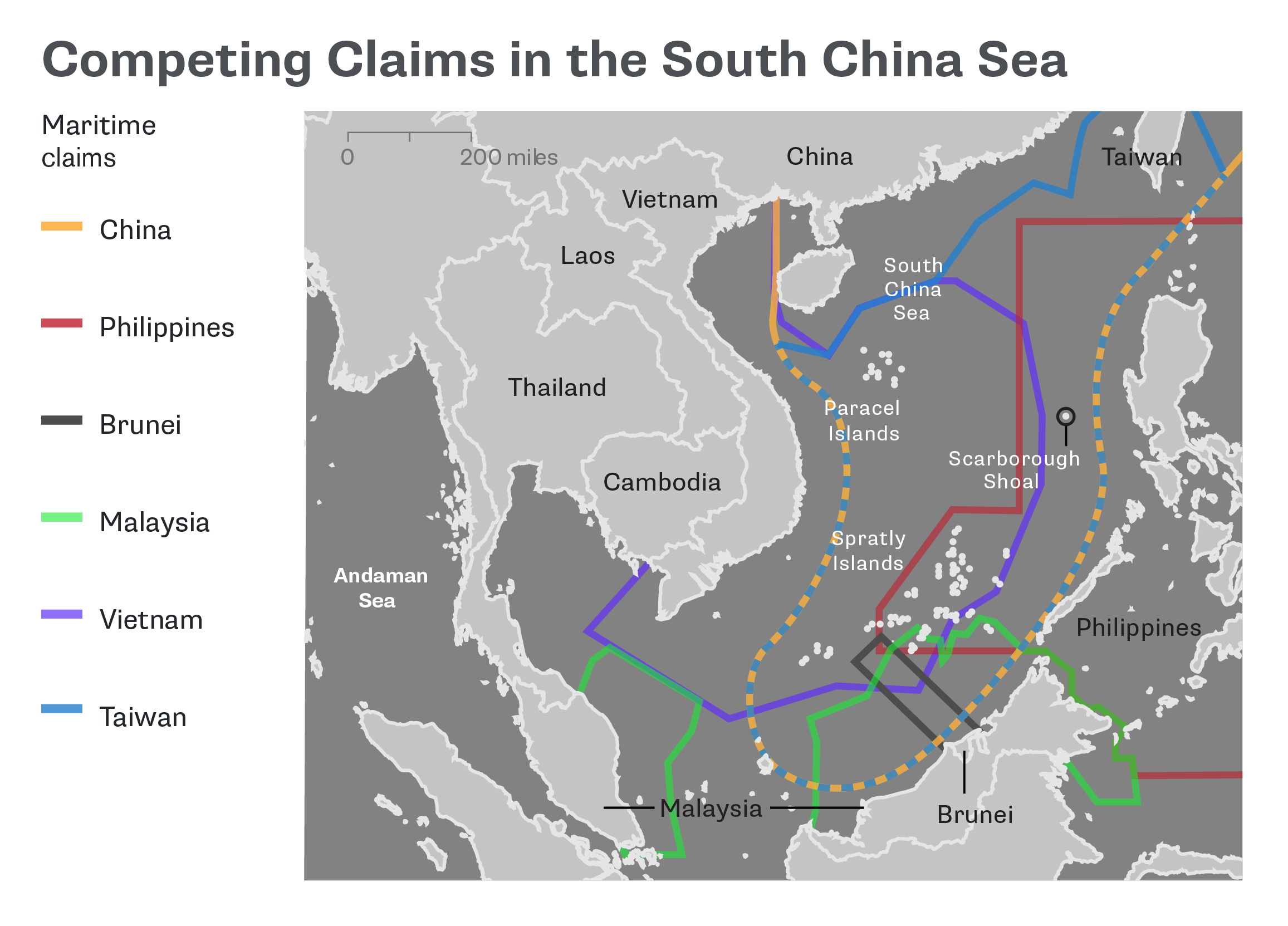 While foreign leaders from British Prime Minister David Cameron to Pope Francis have leveled public criticism against Trump since he emerged as the surprise Republican front-runner last year, China has avoided wading into the fight. In March, Chinese Premier Li Keqiang expressed confidence that ties between the world's two largest economies could endure the "eye-catching" election and that shared interests would continue to provide the foundation for relations.
China is now self assured enough to shrug off inflammatory criticism, said Jin Canrong, a professor of international relations at Renmin University in Beijing. 
"Trump's campaign was a series of dramas, and what he was saying was purely designed for his success on the campaign trail," said Jin. "Relations between Beijing and Washington won't be changed given the solid economic ties. No matter what presidential candidates say, they'll treat China as an important business partner and world power." 
'Common Interests'
The leading Democratic candidate, former Secretary of State Hillary Clinton, has also irked Chinese leaders with her positions on the South China Sea territorial disputes and human rights.
Asked about Trump's China comments at a regular press briefing in Beijing on Wednesday, Ministry of Foreign Affairs spokesman Hong Lei said the election was an internal U.S. matter that he wouldn't comment on.
"It's important to point out that the core of bilateral economic-and-trade cooperation is mutually beneficial and accords with the common interests of both sides," Hong said. "We hope all the American people from different sectors view this relationship in a rational and objective way."
Fading Rhetoric
The reticence of China's state-owned media to take on Trump may stem from a bet that rhetoric will fade as the campaign progresses. U.S. allies Japan and South Korea showed similar restraint in March in response to Trump's calls for them to shoulder more of the burden for their own defense and possibly develop nuclear weapons. Japanese Prime Minister Shinzo Abe said it would be "inappropriate" to comment on the U.S. election, while South Korean President Park Geun Hye vowed to help rid the world of nukes.
Chen Fengying, a global economics researcher with the China Institute of Contemporary International Relations, said the Chinese government was merely abiding by its policy against interfering in the internal affairs of other nations. He said Trump's "inelegant" rhetoric didn't deserve much concern.
"Don't take them seriously. They're used to woo voters," Chen said. "China-U.S. cooperation isn't affected."
— With assistance by Keith Zhai
Before it's here, it's on the Bloomberg Terminal.
LEARN MORE