Gas Delivery Startups Want to Fill Up Your Car Anywhere. Is That Allowed?
A new class of companies aims to be the "Uber for gasoline." A spokesman for the San Francisco fire department says the businesses are "not permitted."
By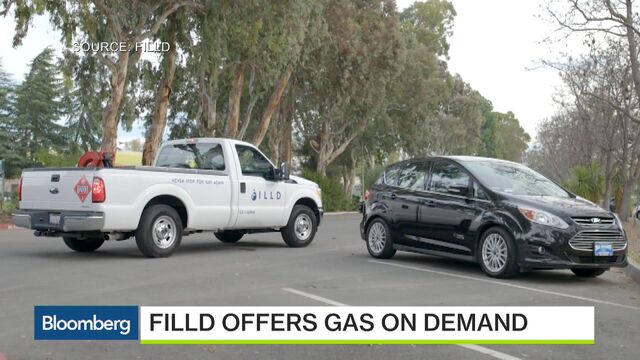 A new crop of startups are trying to make gas stations obsolete. Tap an app, and they'll bring the gas to you, filling up your car while you're at work, eating breakfast, or watching Netflix. Filld, WeFuel, Yoshi, Purple and Booster Fuels have started operating in a few cities including San Francisco, Los Angeles, Palo Alto, Nashville, Tennessee, and Atlanta, Georgia. But officials in some of those cities say that driving around in a pickup truck with hundreds of gallons of gasoline might not be safe.